Music Sales Fall Again in 2011, but Optimism Grows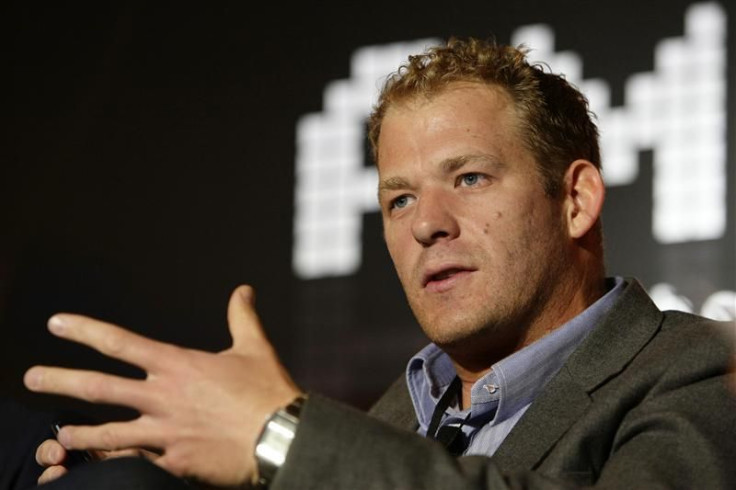 (Reuters) - Digital music revenues rose eight percent in 2011 to $5.2 billion, but it was not enough to prevent another annual decline in the overall market to $16.2 billion from $16.7 billion in 2010.
Figures released on Monday by record industry body the International Federation of the Phonographic Industry (IFPI) confirmed expectations that a downward trend which began in the late 1990s continued last year.
The good news was that the 2011 decline of around three percent was smaller than the eight percent drop in 2010, and there were signs that the industry was finally beginning to get on top of the rampant online piracy it blames for its woes.
Record label bosses were cautiously optimistic that music revenues would finally return to growth in 2013, a view not shared by everyone in the business.
The future is looking extremely bright. Has the industry turned a corner? I'm definitely more positive now than I've ever been, said Rob Wells, president of global digital business at Universal Music Group, the world's biggest label.
I think 2013 is probably a safe bet, he told an IFPI briefing in London. However, despite all the good news, still great effort needs to be put on the piracy problem that still exists.
Edgar Berger, president and CEO International at Sony Music Entertainment, added: I think the environment is changing favorably and we're going from headwind to tailwind.
Frances Moore, chief executive of the IFPI, said major legal digital music services spread dramatically last year to 58 countries from 23 in 2010.
She welcomed the arrival of new models for accessing music, including cloud-based services like iTunes Match, and said the number of subscribers to sites like Spotify and Deezer had jumped to 13.4 million from 8.2 million in 2010.
But despite signs that governments were taking the issue of piracy more seriously, it continued to undermine the recording industry's efforts to return to growth.
The IFPI estimated that 28 percent of internet users accessed unauthorized services on a monthly basis.
Wells said piracy's significance could not be played down.
Spain, which should be the powerhouse of repertoire for Latin America and the U.S. Latin market, is effectively a dead market, he said. Yet in South Korea, where we have new anti-piracy laws, the market is surging and now spreading its repertoire far beyond its own borders.
PIRATE BATTLES
The IFPI report came just days after the U.S. government shut down the Megaupload.com content sharing website, the latest skirmish in the battle against the piracy of movies and music.
Soon after, FileSonic, another website providing online data storage, disabled its file-sharing services.
The movie and music industries want Congress to crack down on Internet piracy and content theft, but major Internet companies including Google and Facebook have complained that current drafts of the legislation would lead to censorship.
A priority for 2012, the IFPI's Moore said, would be to encourage search engines like Google to do more to prioritize legal music sites and help prevent the funding of illegal sites through advertising.
In 2011, the IFPI estimated that 3.6 billion downloads were purchased globally, combining singles and album downloads, an increase of 17 percent.
The most popular digital single last year was Bruno Mars' Just the Way You Are with 12.5 million downloads.
Industry executives interviewed by the IFPI said they saw growth potential in both main models of online music services -- ownership and access -- and improved technology and broadband penetration should also help.
There were encouraging signs for the album format, too, with digital album volumes surging 24 percent in 2011 and defying predictions that the download age would spell the end of the LP as listeners cherry picked their favorite singles.
Overall the music market has shrunk every year since 2004, despite digital revenues rising.
In 2004, when digital sales first registered in IFPI statistics, the overall music industry was worth $24.3 billion, according to the latest adjusted figures.
Other sectors, like publishing and movies, are concerned that the pain the recording industry has gone through for the best part of a decade awaits them in the future.
Digital sales accounted for 32 percent of global music revenues in 2011, compared with five percent for newspapers, four percent for books and just one percent for films.
© Copyright Thomson Reuters 2023. All rights reserved.
FOLLOW MORE IBT NEWS ON THE BELOW CHANNELS