Muslims Await Pope Francis Uganda Tour: Delegation Of Islamic Faith Representatives To Welcome Catholic Leader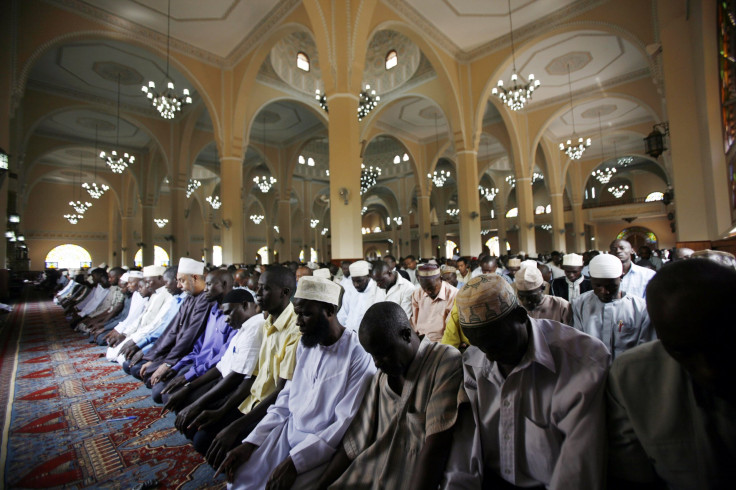 Muslims are preparing to welcome Pope Francis to Uganda as the pontiff prepares to make his first two-day trip to the African country later this month, the Monitor reported Monday. The pope was scheduled to meet with a delegation of representatives from Uganda's Muslim community during his visit, and Hajj Nsereko Mutumba, a representative from the Muslim Supreme Council, said his community was eager to have the opportunity to meet with the Roman Catholic leader.
"We currently enjoy cordial relations with the Christian community, including Catholics," Hajj Mutumba said, according to the Monitor. "We all face the same problems. Poverty, illiteracy, HIV-AIDS, malaria and other health hazards don't target a particular religion but attack us all together, a reason we must work together to get rid of them."
Uganda Overview | FindTheData
Pope Francis has made an effort to reach out to the Muslim community since he was elected to the papacy. His predecessor, Pope Benedict XVI, did little to engage the Muslim community and was embroiled in a number of scandals that spurred widespread and violent protests across the Muslim world. Francis, even before becoming pope, was known for his emphasis on interfaith ties, and his announcement that he intended to "intensify dialogue" with Muslims during one of his first papal speeches prompted excitement across Muslim communities.
During his U.S. visit in September, dozens of representatives from Muslim-American and other religious communities were invited to join the pope for an interfaith meeting for peace at the National Sept. 11 Memorial & Museum in New York City. Although past popes held interfaith sessions and meetings during their visits to the U.S. as well, Francis led a uniquely inclusive service, as faith leaders of diverse traditions played an active role.
Pope John Paul II visited Uganda in 1993 and also met with a delegation of Muslim leaders. A majority of Ugandans are Christian, but about 12 percent of the population is Muslim, making it the second most practiced religion. Al-Haji Tezikuba Sajjabi, a senior presidential advisor for trade, commerce and industry, who led the Muslim delegation in 1993, said he would never forget meeting the pope, who he said emphasized the importance of interreligious unity -- a message Pope Francis was also expected to carry during his visit.
© Copyright IBTimes 2022. All rights reserved.
FOLLOW MORE IBT NEWS ON THE BELOW CHANNELS