Muslims In France More Popular After Charlie Hebdo Attacks, Pew Poll Finds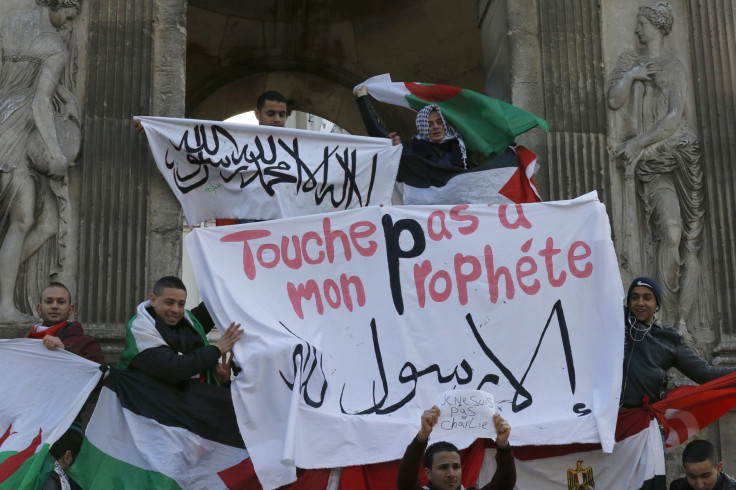 Nearly six months after the attack on the Paris office of the satirical publication Charlie Hebdo in Paris, views of Muslims living in the country have increased slightly across the ideological spectrum, a new Pew Research Center poll found. The survey released on Thursday suggests that there has been no backlash against Muslims in French public opinion.
Pew found that 76 percent of people in France report having a favorable view of Muslims living in their country. That's similar to the 72 percent who reported the same in 2014. The percentage with a "very favorable" opinion of Muslims increased significantly, however, from 14 percent last year to 25 percent this year, according to the Pew survey.
January's attack at Charlie Hebdo, a magazine that often skewers Islam's Prophet Muhammad along with other religious figures, was the most deadliest terrorist incident in Paris in over five decades. Two French-born Muslim brothers affiliated with al Qaeda militants carried out the attack, killing 12 people and injuring 11 others.
Following the attack, there had been debate in France about the prevalence of radicalization among the nearly 5 million Muslims living in the country. But even a small backlash, like the one seen in the U.S. following the Sept. 11, 2001, terrorist attacks in New York and Washington, never materialized, Pew found.
Instead, attitudes toward Muslims became slightly more positive over the past year, said Richard Wike, who is the director of global attitudes research at Pew. "It remains to be seen whether the improvement in French attitudes toward that country's Muslim minority will hold, but the topic of Islam in French society will surely be an important issue as the country moves toward presidential elections in 2017," Wike wrote in an analysis of the survey.
Wike added that while no broad public-opinion backlash has occurred in France, violence against Muslims did increase after the attacks at Charlie Hebdo. The small minority of people in France with extremely negative views of Islam become more likely to turn to violence after such incidents, Wike said.
© Copyright IBTimes 2023. All rights reserved.