Must-Have iPhone Apps for Foodies (and Boozehounds)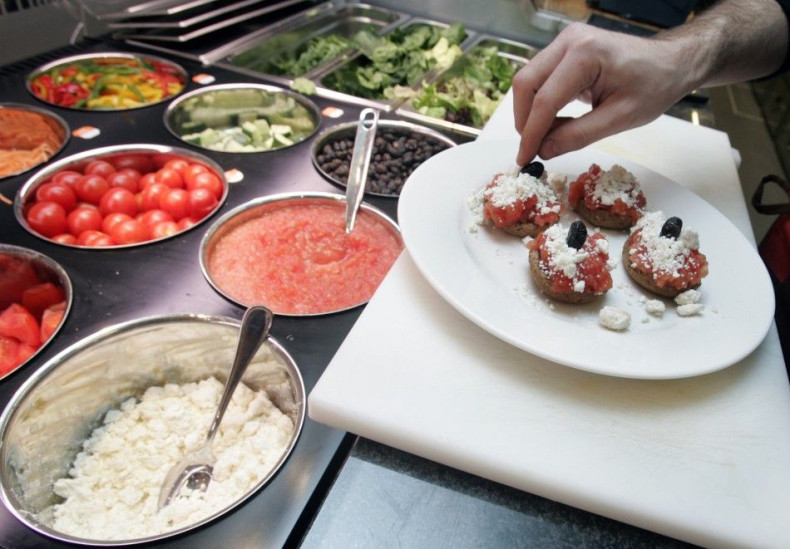 People who love food love to share: Since social media and foodies are a match made in heaven, there are countless apps geared to this growing demographic. We've put together a list of the best apps for every appetite, noting that the biggest trends in foodie apps are real-time information and user-based content.
Recco
The newest foodie app to hit the market, the New York Times called Recco a recommendation service for foodies with short attention spans. Recco was developed by Peter Cortez, a Brooklyn-based digital entrepreneur and founder of the Porcine Club - who initially was looking for a way to organize his own sought-after restaurant recommendations. Recco is free and user-based: Subscribers can follow friends or one of the app's featured experts - a select group of bar owners, high-profile chefs, and food bloggers.
Pair it! Food and Wine Guide
Named one of the 5 Must-Have iPhone Apps for Wine Lovers by Mashable, Pair It! - which costs $4.99 - offers encyclopedic information on the best wine pairings for almost any dish you can think of. The app was created by chef Bruce Reizenman, of GreatPairings.com.
HarvestMark Food Traceability
Users can scan any produce item with the HarvestMark code to learn where and by whom it was grown, and if the product is associated with any health or safety issues. The free app requires OS 2.2.1 or later.
Chai/CellarTracker
Chai is the dashboard widget for members of the CellarTracker community. It allows users to quickly search through the Cellar Tracker database, which is one of the world's most comprehensive wine databases. Cellar owners can track their own inventory, estimate the value of their collections, and share tasting notes.
Whats the Wait?
This user-generated app collects and shares real-time information on wait times restaurants throughout the U.S. Features include links to Yelp for reviews and Open Table for reservations, as well as a service that emails restaurant info and a map link of the restaurant destination to dinner companions.
Foodstream
Foodstream aggregates data from multiple sources to help users make time-sensitive dining decisions. Information from a number of suppliers - AllMenus, OpenTable, Groupon, ValPak, Restaurant.com as well as real people (i.e. restaurant owners) - is collected and organized to provide real-time dining resources with a local focus. Mashable calles it a souped-up, deal-packed version of Urbanspoon.
Poggled
Poggled makes VIP nightlife accessible by offering daily deals on bottle service, club packages, and premium cocktail. Poggled's tag line - 80% off nightlife. Anytime, Anywhere - is a shade misleading, as it only serves the Chicago market at the moment, but there is a planned expansion into other cities. Poggle is available as an online service (with registration via Facebook) and has an app for Androd and iPhone.
Pocket Cocktails/Pocket Sommelier
This 99 cent app provides an exhaustive list of cocktail recipes accompanied by high-quality photography of every libation under the sun. Pocket Cocktails now also features Pocket Sommelier, a wine pairing tool.
Wine Guy on Demand
Wine Guy on Demand is a real life sommelier who responds directly to individual requests for wine suggestions and pairing recommendations - at 99 cents a pop. The personal sommelier behind Wine Guy on Demand is Michael Bottigliero, a certified Chicago sommelier with over ten years in the business. The app can be purchased for $2.99 and for the moment is only available for iPhone.
Noms In
Geared toward the traveling foodie with limited time to scroll through the myriad food restaurant review site, Noms.In connects users to local 'curators' who provide recommendations that are easy to navigate. The app has been commended for its impressive design, but so far is only in a limited number of markets.
Foodgawker
This free iPhone app is exactly what it sounds like - a virtual library of the best food photography out there. Food bloggers from around the world submit photos, recipes and restaurant reviews, the best of which are chosen by an editor for a constantly changing display of stunning food.
iCalc - Tip Calculator
This simple iPhone app comes in handy when dining out with a group: Users plug in the number of people in the party and choose a tip percentage - iCalc does the rest.