'My Dress-Up Darling' Episode 9 Synopsis: Sajuna And Marin Meet Someone Unexpected [Spoilers]
KEY POINTS
Marin and Sajuna are ready to match their costumes
"My Dress-Up Darling" Episode 9 is airing Saturday
The episode will be available on Funimation and Crunchyroll
Marin Kitagawa and Wakana Gojo bonded during their beach trip. Moreover, Marin wants to spend her summer vacations seeing new places with Wakana.
She is excited to see him during the entire summer break. The new episode is titled "Because There Was A Lot That I Saw in That Photo."
The official website has released the spoiler stills and synopsis of "My Dress-Up Darling" Episode 9. With the cooperation of Marin, the costumes of Black Lobelia and Black Lily are finally ready. Marin, who tries her costume with Sajuna, is extremely delighted with the perfect finish of the costume.
On the day of the final wearing session, an unexpected person appears in front of Marin and Sajuna.
In Episode 8 of "My Dress-Up Darling" anime, Marin was mesmerized to see Sajuna's cosplay photos. She praised Shinju for clicking such amazing pictures of her sister.
Sajuna revealed she just asked her sister to click her pictures but she went all out. Shinju made her account and uploaded her photos online. Moreover, she even gave her her cosplay name.
Shinju noted that Sajuna would never show anyone her photos and the former just wanted someone to see the cute photos of her sister. Seeing Sajuna's photos, Marin was excited to work with the sisters on a new project.
"Wakana Gojo is a high school boy who wants to become a kashirashi – a master craftsman who makes traditional Japanese Hina dolls. Though he's gung-ho about the craft, he knows nothing about the latest trends and has a hard time fitting in with his class," read the official series synopsis, according to Crunchyroll.
"The popular kids – especially one girl, Marin Kitagawa – seem like they live in a completely different world. That all changes one day, when she shares an unexpected secret with him, and their completely different worlds collide," the synopsis continued.
The cast of the anime includes Hina Suguta as Marin Kitagawa, Shoya Ishige as Wakana Gojou, Atsumi Tanezaki as Sajuna Inui, Hina Yomiya as Shinju Inui, Yuka Amemiya as Daia, Rarisa Tago Takeda as Nowa Sugaya, Mai Kanno as Nobara and Akira Sekine as Rune.
"My Dress-Up Darling" Episode 9 is scheduled for release Saturday. The episode will be out on Funimation and Crunchyroll.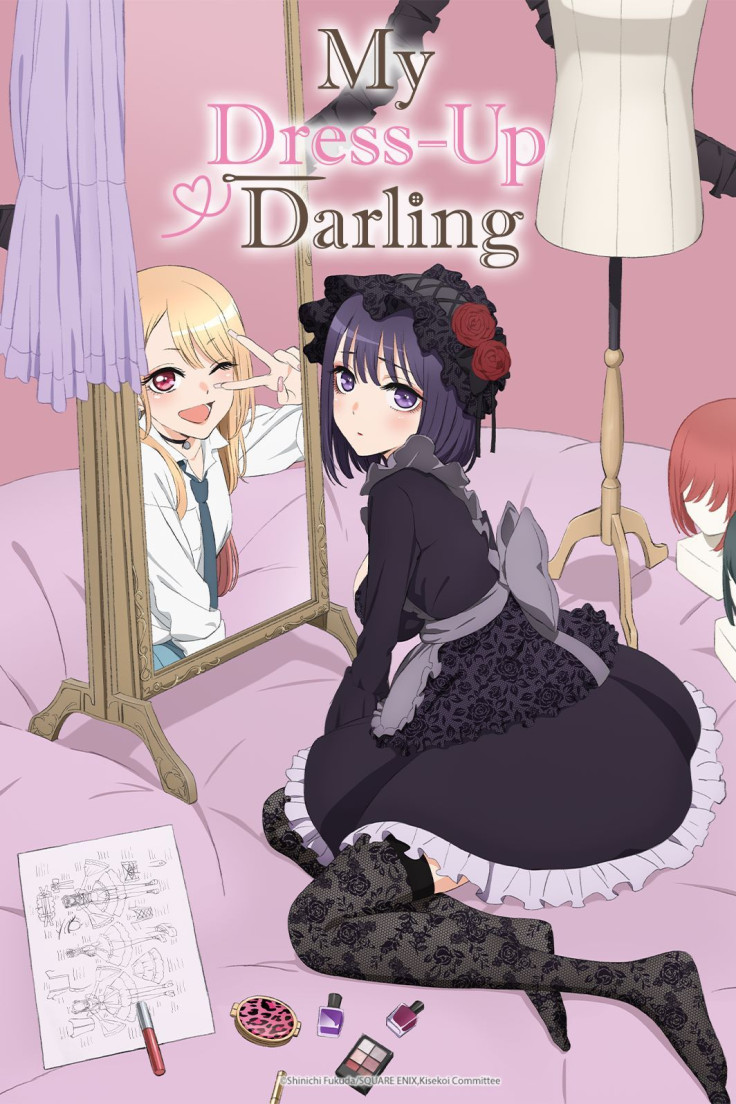 © Copyright IBTimes 2023. All rights reserved.