'My Hero Academia' Chapter 341 Spoilers: Walking The Path Together
KEY POINTS
Aoyama is key in All Might's new strategy
"My Hero Academia" Chapter 341 is releasing Sunday
The chapter will be out on Manga Plus and Viz's Shonen Jump
Aizawa is trying his best to inspire Aoyama. He tells Aoyama that he will not be walking the path alone because he has his friends from U.A.
"My Hero Academia" Chapter 341 is expected to reveal the students working on a plan on how they can separate All For One and Shigaraki in the battle. Moreover, they know Aoyama is the key to this plan.
It will be interesting to see if Aizawa is able to convince Aoyama to face the mighty All For One. Can Aizawa control his feelings and fight alongside Deku, Bakugou, and the others from the academy?
In Chapter 340, titled "The Story of How We All Became Heroes, Part 3," All Might was shown explaining the plan against the villains. He noted they might implement any plan but their priority should be to split them (All For One and Shigaraki) up.
He explained that the data recorded during Star and Stripe's battle confirmed that Shigaraki was far more dangerous and powerful than All For One.
The hero added that everyone is aware of All For One's strength. All Might was worried because if All For One and Shigaraki attacked together, they would stand no chance.
In order to win this war, the heroes need to get the two villains at least 10 kilometers, or about 6 miles, apart. Tsukauchi mentioned the League of Villains will do everything to make sure that won't happen.
All Might said they must divide the villains and conquer them one by one. And for that, they needed a new strategy. Tsukauchi wondered if it would involve roping in Aoyama. The hero mentioned Aoyama was still in turmoil because All For One used his life as a resource against the hero society.
Tsukauchi said he sympathizes with the boy but he cannot ignore the fact that he turned his back on them. He added he will proceed with caution because Aoyama was capable of stabbing them in the back again.
Meanwhile, Aizawa was talking with Aoyama and trying to calm him down.
"My Hero Academia" Chapter 341 is scheduled for release Sunday. The chapter will be available online on Manga Plus and Viz's Shonen Jump.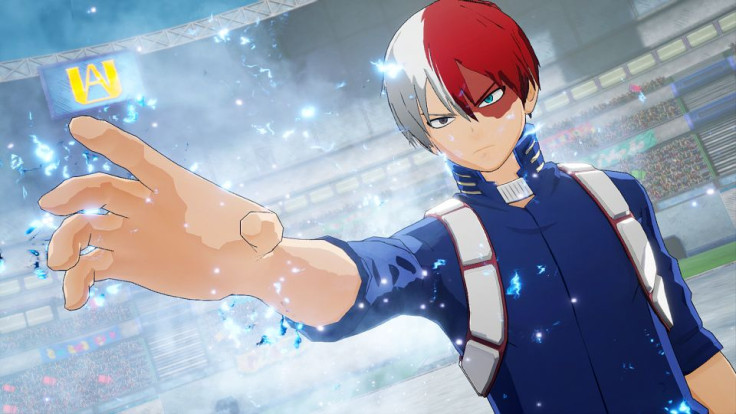 © Copyright IBTimes 2023. All rights reserved.
FOLLOW MORE IBT NEWS ON THE BELOW CHANNELS