Narendra Modi To Visit Indian Ocean Island Nations In Bid To Counter China's Influence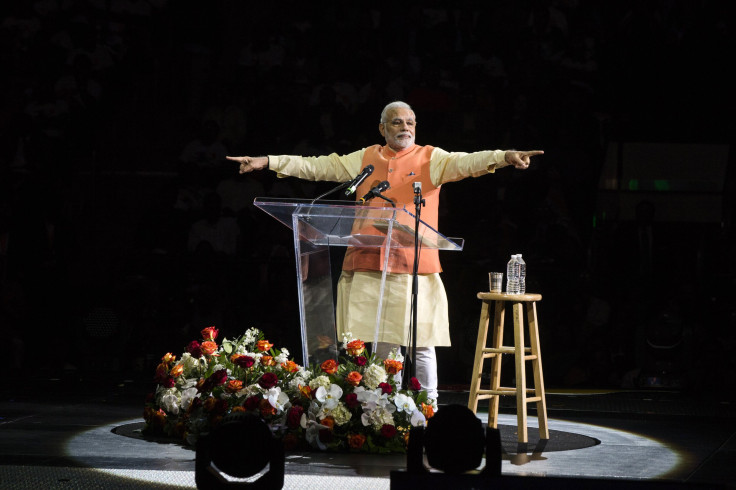 On Tuesday, Indian Prime Minister Narendra Modi will embark on a tour of three of India's island neighbors as part of a charm offensive intended at veering India's neighbors away from China's influence and to counter its 'string of pearls' strategy in the region.
Modi will visit Seychelles, Mauritius and Sri Lanka, after cancelling a trip to the Maldives, in what is seen as a snub to the country, following the arrest of its former democratically-elected president Mohamed Nasheed on terror charges. Ahead of Modi's trip, India has begun making the right noises, as Foreign Secretary S Jaishankar -- India's top diplomat -- announced on Monday that India would build a 500-megawatt thermal power plant in Sri Lanka.
This follows a civil nuclear deal inked by the two countries last month, during newly-elected Sri Lankan President Maithripala Sirisena's maiden visit to India as head of his country's government. Sirisena has promised to rebalance Sri Lanka's foreign relations away from China, Bloomberg reported. Officials under his predecessor, Mahinda Rajapaksa, had reportedly rankled India by suggesting that Pakistan -- whose reactors have mostly been built by Chinese companies -- may help it build nuclear power plants.
"I embark on my visit to Sri Lanka with joy & the confidence that the visit will make India-SL relations even stronger in the years to come," Modi wrote on his Twitter account.
However, Modi may have his work cut out to upset the China-Sri Lanka equation, the key to which is a Chinese-funded port city. Although the new Sri Lankan government was widely expected to review the $1.5 billion Chinese investment, earlier this month, it gave the project a go-ahead. Chinese investments in several other ports have also been proposed, and the Sri Lankan president is expected to soon visit China as well, according to media reports.
Ever since Modi assumed office in May last year, after his Hindu nationalist Bharatiya Janata Party (BJP) secured a landslide electoral victory, he has been courting India's neighbors. He invited the heads of countries belonging to the regional grouping of South Asian Association of Regional Cooperation (SAARC) to his swearing-in, and followed this up with visits to Bhutan, Nepal and Myanmar. Modi is slated to visit Islamabad in November 2016 for the SAARC regional summit. Jaishankar himself has been on a tour of all the countries in the regional grouping, which includes India's nuclear-armed, western neighbor and archrival Pakistan, which is also China's long-time ally.
India has also started aggressively courting other Indian Ocean countries like Mauritius, which are not a part of the SAARC bloc. Modi is expected to address the island nation to mark its National Day on Thursday, according to his Twitter feed.
In November last year, Indian Foreign Minister Sushma Swaraj travelled to the island nation, a majority of whose population is of ethnic Indian descent. More significantly, the two countries have a double-taxation agreement, which makes the country a lucrative channel for foreign businesses to invest in India, and one of India's top sources of foreign direct investment. Navinchandra Ramgoolam, Mauritius' former prime minister, was also on the invite list for Modi's swearing-in ceremony. The two countries have also talked about concerns stemming from the treaty that virtually makes Mauritius a tax haven, as the issue of Indian and foreign investors abusing such treaties to avoid paying tax has become important in India, especially after the debate generated on the issue of "black money" parked in foreign tax havens.
In Seychelles, which will be Modi's first stop on his three-nation tour, he will look to "achieve substantial progress in areas ranging from the economy to infrastructure and culture," according to his Facebook page.
© Copyright IBTimes 2023. All rights reserved.