NASA Earth Day 2017 Events: Adopt Part Of The Planet
This year to celebrate Earth Day NASA is putting the planet up for adoption.
NASA added a new feature before Earth Day 2017, which will occur on April 22, that allows users to virtually adopt a plot of land. There are 64,000 pieces of land each averaging about 55 miles wide that are up for "adoption." NASA says once those 64,000 are adopted, they'll start over and begin giving the same plots out again.
Read: March For Science D.C. Date To Coincide With Earth Day 2017, Here's Where To Find a Protest Near You
The goal is to give users the same resources researchers user to learn more about the conditions on the Earth worldwide. Users can either be assigned a random location or they can choose certain areas on the map like their hometown or a place they'd like the visit to learn more about it.
By going to NASA's Earth adoption site, you can type in your name and you'll be assigned a piece of land. You'll see an aerial view of that spot on the Earth accompanied by data layers for that location. Those data layers can represent a variety of climate variables like sea ice, carbon monoxide, relative humidity and more.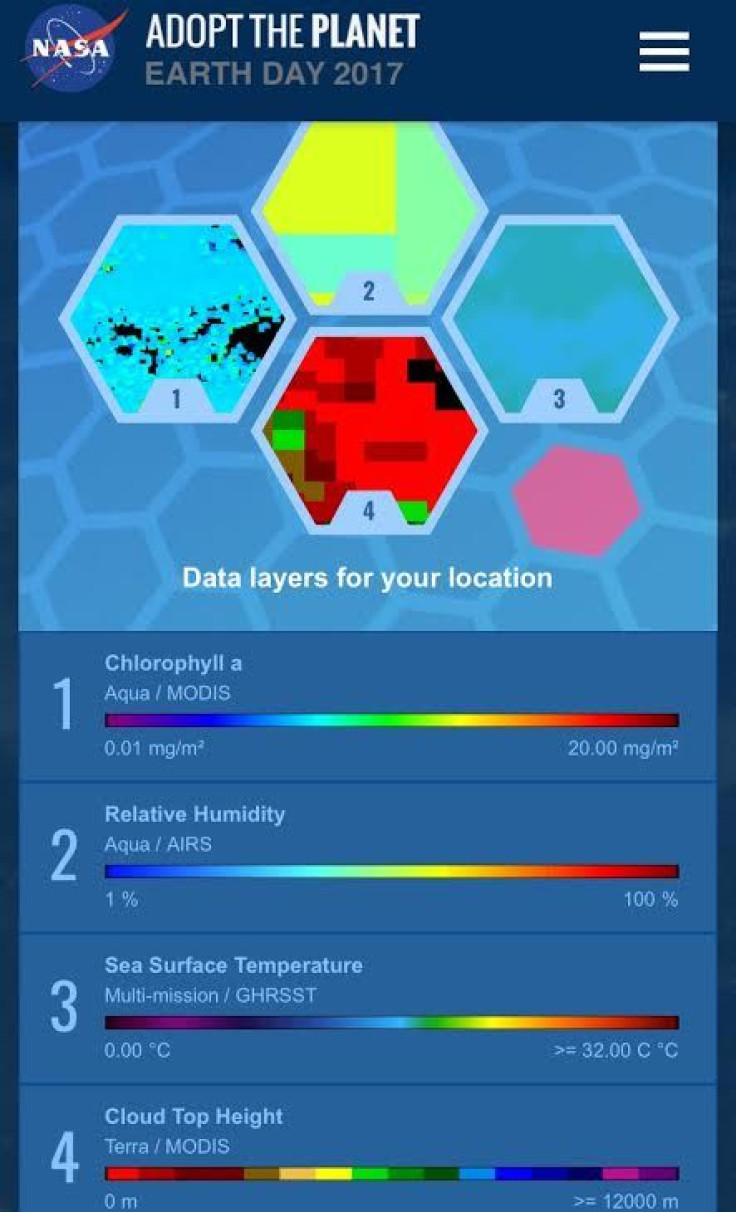 In some areas, there may be data layers missing because even though NASA has many spacecrafts and satellites there are some places on Earth they still have yet to collect data on, like the extreme poles.
Once you adopt your plot of land NASA makes it easy for you to share it too, and show your support for Earth Day.
© Copyright IBTimes 2022. All rights reserved.
FOLLOW MORE IBT NEWS ON THE BELOW CHANNELS