NASA Partners Private Companies To Develop 'Tipping Point' Technologies For Space Exploration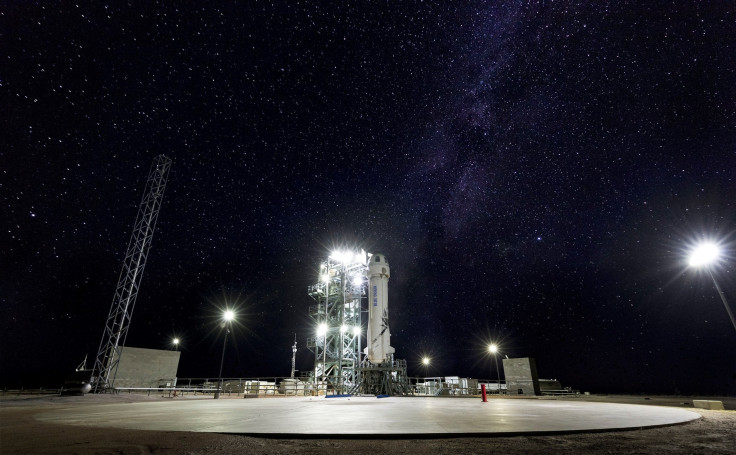 In a bid to develop "tipping point" technologies for future space and planetary missions, NASA is teaming up with six American companies engaged in spaceflight and related projects.
The agency awarded a total of $44 million and assigned a set of goals to each of these giants, hoping to bolster in hand resources, including rocket propulsion systems and landers for missions to Moon, Mars, and beyond.
"While these key technologies will support NASA's science and human exploration missions in the future, these awards are yet another example of NASA's commitment to our nation's growing commercial space industry today," NASA Administrator Jim Bridenstine said in a statement.
Tipping point technologies, as the agency described, are those projects that are on the verge of coming into the market, but need funding to be demonstrated and validated.
Many companies are working on such systems, but Blue Origin, United Launch Alliance (ULA), Astrobotic Technology, Space Systems/Loral (SSL), Frontier Aerospace, and Paragon Space Develop Corp. were the lucky ones to draw NASA's attention. Their projects, as the agency believes, could prove critical toward maintaining safe and efficient access to space, be it a manned or unmanned mission.
Among assigned contracts, ULA bagged the highest sum — a total of nearly $14 million — for three different projects. Of this, $10 million is going into the demonstration of cryogenic Integrated Vehicle Fluids (IVF) system for power-efficient lunar landers, while the rest will be toward tests that would aid long-duration spaceflights and mid-air retrieval of payloads weighing up to 8,000 pounds from a vehicle returning to Earth from orbital velocity.
Blue Origin came second on the list with two projects worth $13 million. These demonstrations, set to be conducted on company's New Shepard vehicle, would focus on testing fluid management-enhanced integrated propulsion and an advanced suite of sensors for developing landers capable of touching down anywhere on the Moon. Even Astrobotic Technology, which bagged a single $10 million project, will develop technologies required for safe and precise lander touch-downs on Moon or any other planet.
The idea basically revolves around Terrain Navigation System, which would take a series of observations during the descent of a spacecraft and identify the best possible location for landing. On the basis of those observations, the system will decide if the current descent course is suitable or there is a need to correct the course and implement safety mechanisms.
Meanwhile, the remaining four projects will be focusing on the development of highly-capable rocket engines and technologies required for the servicing, refueling, and protection of satellites and exploration vehicles operating in space. The complete details of individual projects and their demonstrations are available on the NASA website.
© Copyright IBTimes 2023. All rights reserved.