National Brandied Fruit Day 2018: How To Make The Alcoholic Treat
There are many alcoholic holidays people like to celebrate, from National Vodka Day to National Margarita Day, but some get overlooked. One of those holidays, National Brandied Fruit Day, happens to be today. While the occasion doesn't inspire boozy cocktails, it does call for a tasty fruit mix that's perfect on its own or over ice cream or cake.
If you've never had brandied fruit before or figure today's the perfect time to try making it yourself, here's how to put it all together.
First off, you have to get all of the ingredients, but, luckily, there aren't too many. Start by deciding which fruits you'd like to preserve with the alcohol. You can use just one type or a mix of fruits like cherries, peaches, and apricots. Berries will become softer and mushier when brandied, compared to the others mentioned, but will still work well if you're trying to make a nice compote.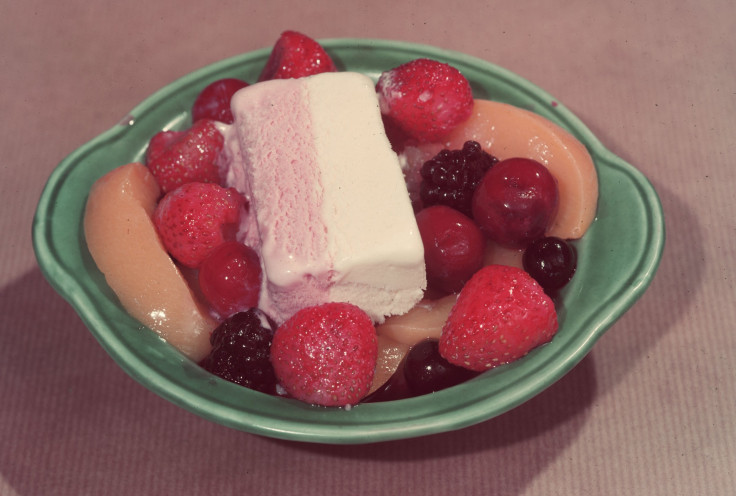 Next, choose a bottle of either brandy or cognac to use. Either is fine, but make sure it's a product that's at least 80 proof, like one from D'Ussé Cognac or Cedar Ridge. Get some white sugar, and some light brown sugar if you want, and you're all set to start combining the items.
For every quart jar, you should add about four cups of sliced fruit and a half-cup to full cup of sugar. Pour your alcohol over the other ingredients until they're nice and covered and there's just a bit of space left at the top of the jar. Cover it up and shake it gently to mix it all together.
Unfortunately, brandied fruit is quick and easy to make, but it takes a bit of time until it's ready. At room temperature, let the concoction stand for a few weeks, only uncovering it to stir the mixture a couple times each week, according to this MyRecipes option.
While waiting for weeks to pass, think about all the different things you want to use the brandied fruit for. You can eat it plain, over angel food cake, on top of your favorite ice cream or use it to make yet another dessert, like pie or a fruit crumble.
© Copyright IBTimes 2023. All rights reserved.