Nazi-Inspired Anti-Semitic Imagery Used To Promote Lithuanian Festival Sparks Outrage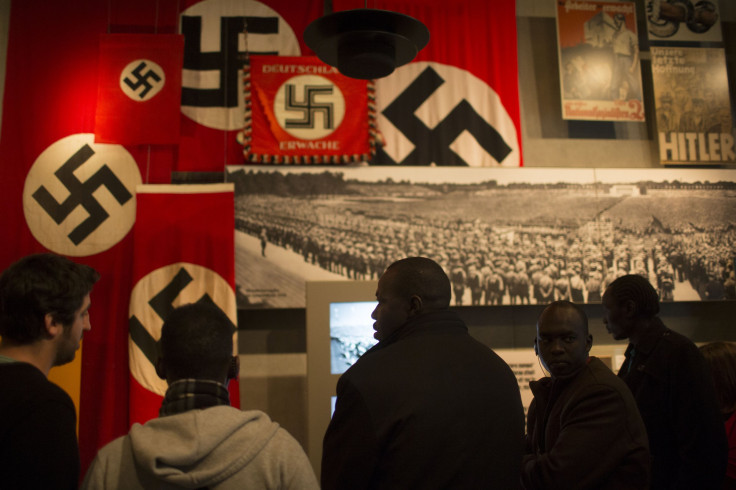 Nazi-era imagery of Jews used in an invitation to a traditional end-of-winter festival in the Lithuanian town of Naisiai has sparked an uproar about what Jewish residents have claimed is growing anti-Semitism in the country.
"I wouldn't want to raise a Jewish child in Lithuania today," Viki Lev, a Lithuanian immigrant in Israel told Israel's Channel 2 Wednesday. "I wouldn't be able to explain to him what is happening. You can hear slogans there like, 'Take a stick and beat a Jew.'"
Read: What Is Anti-Semitism? Jewish Communities Growing Anxious, Fearful Because Of Wave Of Bomb Threats
As part of the local holiday, residents take to the streets to chase away the winter. The event was also associated with stereotypical imagery of witches, gypsies – and Jews. This year the head of the cultural committee in the city posted an invitation for the Mardi Gras, or Shrovetide, festival on Facebook that included an image of a hook-nosed Jew.
"An innocent holiday celebration is transformed in the Naisiai announcement into clearly anti-Semitic jingoism, a return to the pre-World War II era," read a statement posted last month from the Lithuanian Jewish Community chairwoman Faina Kukliansky. "How should Lithuanian Jews feel? These are anti-Semitic Nazi masks which arrived in Lithuania from Hitler's Germany."
Lev added that there is even a perception that "the Jews are trying to steal our holiday."
Having been dramatically shrunk during World War II, the Jewish population in Lithuania now stands at close to 5,000, according to European Jewish Congress. Anti-Semitism was far from limited to a single festival. Last month Lithuanian ultranationalists marched near sites where Jews were executed carrying banners celebrating a Nazi collaborator who called for ethnic cleansing.
Read: Anti-Semitism In Germany: Rent-A-Jew Service Launches, Aims To Challenge Anti-Jewish Stereotypes, Holocaust Lens
Israel's ambassador to Lithuania, Amir Maimon, has admitted that the country still has a long way to go in curing anti-Semitism.
"We are slowly moving forward in the effort to take Jewish culture out of the darkness, but there is still a long way to go," he said last week. "So far in Lithuania we are known mostly in a different way, as grotesque Shrovetide masks."
Other countries in Europe have also recorded rising anti-Semitism, including the United Kingdom, which saw anti-Semitic incidents increase by more than a third in 2016.
© Copyright IBTimes 2023. All rights reserved.