NBA: Kobe Bryant Secretly Had Good Relationship With Dennis Rodman's Family
KEY POINTS
Kobe Bryant had a good relationship with Dennis Rodman's family
Rodman's son DJ received the best advice from Bryant
Bryant frequently visited a coffee shop where Rodman's daughter worked
Kobe Bryant secretly established a good relationship with the children of his former Lakers teammate, Dennis Rodman.
Several years ago, at a time when the late NBA legend Bryant was still in his prime, DJ Rodman, son of former Chicago Bulls star and NBA's "Bad Boy" Dennis Rodman, ran up to him. It was the day the young Rodman met one of the most important people in his life.
According to DJ, during one of his sister's youth soccer games at Southern California, he saw Bryant watching by the side of the field. Amused with the Lakers star's presence, Rodman didn't think much and immediately introduced himself to Bryant.
"I went up to him and I was like, 'Hey Kobe, hey Kobe, you played with my dad'," DJ told Spokesman.
"I was so young I was like, he's not going to mind if I come up to him. I'll just act first instead of think first," DJ added.
The meeting marked the start of an unexpected relationship between one of the game's greatest stars and the children of an NBA star famous for his unique persona. DJ then revealed that Bryant would engage in conversations and share wisdom with the young boy whenever they were at soccer games together. It was also during this time that the young Rodman received the best advice from Bryant.
"Weeks after weeks he'd come to the games, I'd just talk with him, I'd just sit down with him. We'd just talk, because I didn't know what I wanted to do when I was that young, I didn't know if I wanted to play basketball. But he always told me to just work hard and always compete and be the person everyone loves. And always live life to the fullest, which I try to do every day," DJ recalled.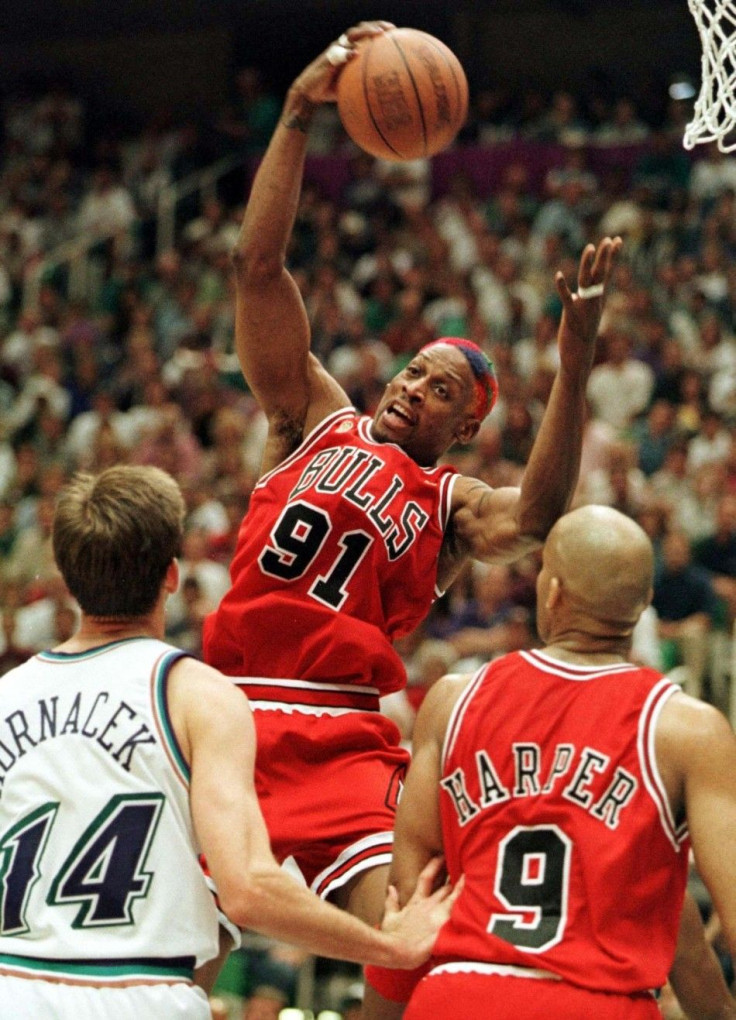 DJ and his WSU teammates were in the air Sunday, traveling home to Pullman from Salt Lake City when it was reported that Bryant and daughter Gianna were two of the nine people killed in a helicopter accident in Calabasas, California. As soon as he heard the news, DJ "dropped his stomach" and got lost for words.
During Dennis' brief time with the Lakers, he and Bryant didn't maintain a close relationship. However, the five-time NBA champion was always gracious to the Rodman family. In fact, DJ revealed that Bryant frequently visited the Newport coffee shop where his older sister Teyana worked.
"He would come down once a week, every week and just say what's up to here, say hi, get some coffee, bring her flowers. It was just awesome. He was awesome," DJ said.
Shortly after Bryant's death, DJ's father Dennis took his thoughts to social media. And although nothing much was heard or reported between him and Bryant, the NBA Bad Boy still referred the late legend as his "friend."
"Rest in Peace to my friend and teammate @kobebryant and his daughter," Dennis wrote.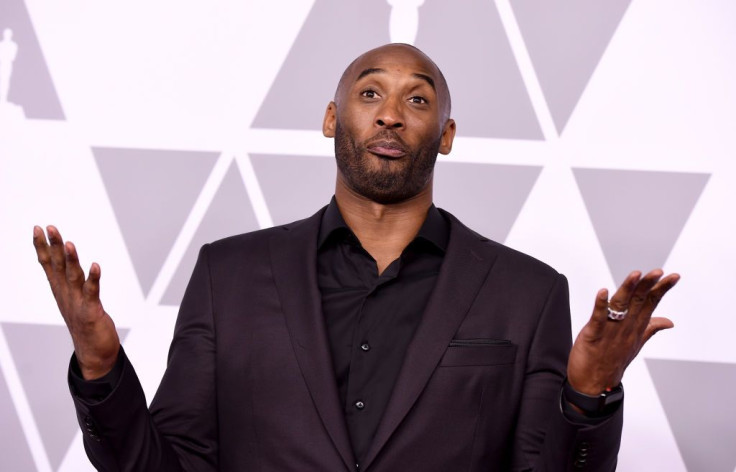 © Copyright IBTimes 2022. All rights reserved.
FOLLOW MORE IBT NEWS ON THE BELOW CHANNELS