NBA Rumors: Three-Team Trade May Grant Lonzo Ball Wish To Go To Bulls, Knicks
With Anthony Davis fairly linked to the Los Angeles Lakers, some of the young guns may find themselves moving out at some point. That includes Lonzo Ball who is fully aware that his fate is no longer in his hands.
Although it remains to be seen if the Lakers can pull off a monster trade to persuade the New Orleans Pelicans to agree, the need for a third team looms. No NBA team has been linked so far. But if Ball is to call it, he hopes that the Chicago Bulls or the New York Knicks could be one of them.
According to the Los Angeles Times, Ball said he would prefer the Bulls or the Knicks should either team participate as the third team. It seems that the 21-year-old has done his homework, aware that both squads could use a big boost in the backcourt.
Ball's tenure with the Lakers has been erratic. He has battled through injuries and the fact remains that he (and his father LaVar) will have to wait before they can call themselves the star of the show. The fact is the younger Ball needs to play behind the shadow of LeBron James for now.
Of course, there is nothing definite for now if Ball would be one of the players that would be dislodged in the event the Lakers move heaven and earth to get Davis into the fold. Keeping him would make sense since he could tandem well with Davis for inside plays.
This would be the scenario unless the Lakers go after another superstar. In a previous report, Kyrie Irving was mentioned as another player coming to Hollywood, stemming from the fact that both Uncle Drew and the King are now on speaking terms.
Hence, the Lakers too will be one of the teams to watch by the Feb. 7 trade deadline. Some player movement may happen. A Davis move could be one of them. If not, the Lakers could prepare the roster for future changes – bulk of which may happen in the summer. That could include Ball being sent off to another team in exchange for players who can be dumped or waived at some point.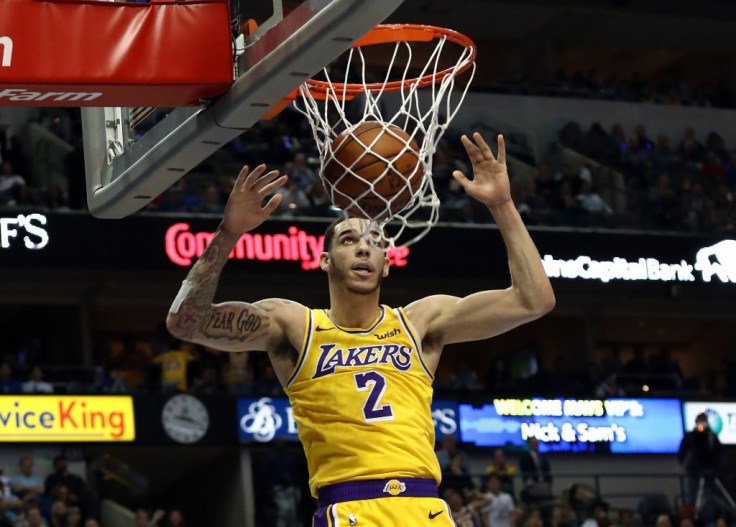 For now, Ball will have to wait and see how things go. He could be on his last run with the Lakers, but only if other precedents fall into place.
© Copyright IBTimes 2023. All rights reserved.