'Need For Speed' PC Game Getting Unlocked Frame Rates And Delayed Release Date, While EA Announces Details About Xbox One And PS4 Versions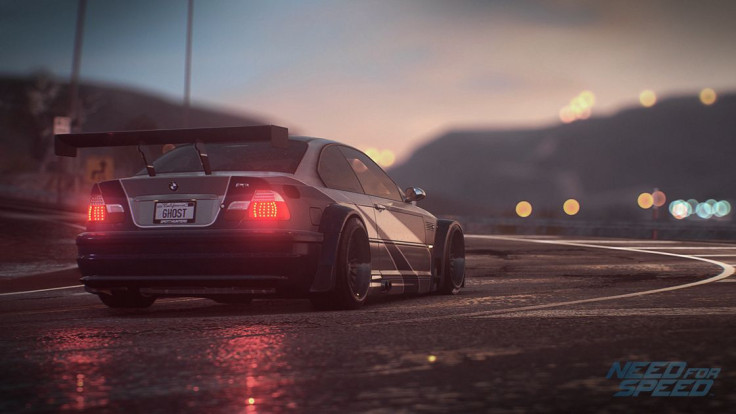 "Need for Speed" developer Ghost is listening to fans. The company announced on Monday that it is working on an unlocked frame rate for the PC port of the game. But some players might not be too happy with the decision, as it means the release date has been pushed back until next year.
The open-world racing game was supposed to be released for Xbox One, PS4 and PC on November 3 in the US and November 5 worldwide. The Xbox One and PS4 games are on track for the original release date, while the PC version will now come out in "Spring 2016," according to the announcement from Ghost.
Throughout the game development process Ghost says it has been listening to feedback from the community about what they want from the game.
"Part of the conversation includes hearing from our PC community that an unlocked frame rate in 'Need for Speed' is a massive priority for you, and we fully agree," said the statement.
In order to do this Ghost needs a bit more development time "to increase the visuals that we can deliver… we will also include content updates that will have been released on console up to that time, making them available to all PC players from day one."
Ghost also said that it will be including free content updates and challenges in the future. A closed beta is scheduled to start for PS4 and Xbox One in the next few weeks, with Ghost announcing that the game will run at 30 frames per second on consoles.
"By doing this we ensure that your gameplay experience remains incredibly smooth and allows you to experience the high speed, adrenaline fuelled gameplay that you've come to expect from the Need for Speed series," said the statement.
Were you hoping to play the "Need for Speed" PC game in a few months' time? Are you annoyed or happy that the release is being pushed back? Let us know in the comments below.
© Copyright IBTimes 2023. All rights reserved.