Neil deGrasse Tyson Is Crowdfunding An Outer Space Video Game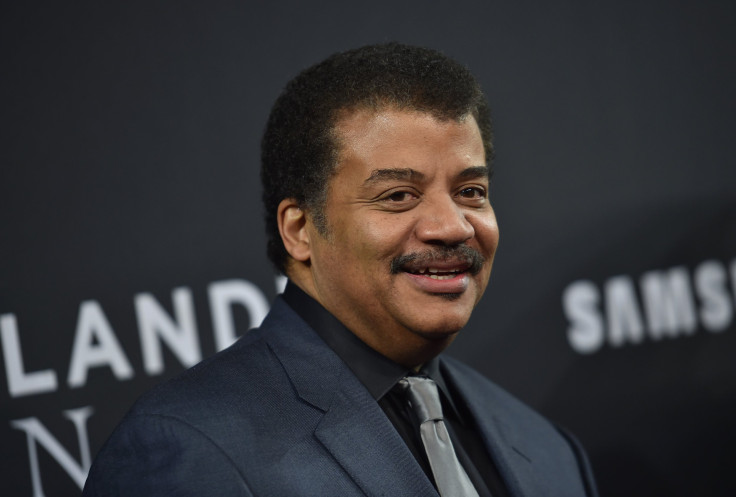 Neil deGrasse Tyson wants to give you the power to create a universe on your own terms. He's hoping to allow people to bend items like gravity, design solar systems and make decisions about how life forms. Not in reality, but in a video game he's hoping to bring to the market called "Space Odyssey."
The astrophysicist and Manhattanhenge creator has started a crowdfunding campaign to raise money to create a video game about outer space. "There are enough video games that are shoot em' up and this sort of thing," Tyson said in an interview at Comic-Con.
Read: You Could Make The Next Exoplanet Discovery With This New Game
The campaign launched on Tuesday at the beginning of E3. It will run until July 29 and the goal is set at $314,159, so far more than 1,000 backers have pledged more than $60,000 to support the game's creation. Tyson and his partners are hoping to use the funds from the crowdfunding campaign to then crowdfund ideas as well. The hope is that with enough pledges Tyson and his partners in creating the game will be able to share early versions of it with backers and get their input. By incorporating actual player's input, the game will become a more unique and fun experience.
"The funds received via your support on Kickstarter will grant us the ability to have this community play the game and engage with it while the final build is underway," says the campaign's page.
Tyson is bringing the scientific background knowledge to the game and is working with Len Wein, a writer who is best known for his work on DC and Marvel comics, who will be helping to write the game's storyline. Jimmy Yun is set to be the game designer who has experience in the past with titles such as, "God of War 3."
"As players interact with the first worlds we develop and offer feedback, Dr. Tyson and team will incorporate your suggestions, together building an awesome experience you helped create," says the Kickstarter page. But the first version of the game will only be available to backers, meaning those that back the game will have the most say in how it changes before the final version is released.
Read: 10 Best Neil deGrasse Tyson Science Tweets
The game is going to be educational and rated E for everyone, according to the Kickstarter. There will be no profanity, sex or harsh language. The goal will be for players to go on missions during which they'll collect information and resources that they'll use to shape their own idea of space.
It will be grounded in real science, like astronomy, physics, biology, robotics and more. Some designs of the game including a cool poster of Tyson are featured on the campaign's site. One still from the game shows that Tyson himself will be appearing in it to help guide players along. Other stills show how the world's players will be experienced from spaceships to tropic and desert-like environments. The game is estimated for an early 2019 release.
© Copyright IBTimes 2023. All rights reserved.