Nelson Mandela's Arrest Warrant Sold As NFT For $130K On Momint
KEY POINTS
A novel way to keep history alive
The proceeds will help fund the Liliesleaf Museum Heritage Site
The funds will help the museum site stay afloat
South Africa's first black president Nelson Mandela's original arrest warrant was sold for more than $130,000 as a non-fungible token (NFTs) to fund a heritage site.
According to a report from Bloomberg, the Liliesleaf Museum Heritage Site, which held the original document since 2004, will receive the proceeds.
The auction was carried out on the popular NFT marketplace Momint. The company's CEO, Ahren Posthumus, said these funds will help the "museum sites stay afloat."
"They have been badly affected by the lack of tourism due to COVID. So this is a way to revitalize their flow and keep history alive," he told Bloomberg.
Before becoming South Africa's first black president, Mandela was a part of a political organization (African National Congress – ANC), in which he became a leader of Johannesburg's youth division and later, deputy national president. The party aimed to fight against white supremacy and racial segregation.
Mandela was first arrested for treason in 1961, before he was released, and imprisoned again in 1962 for leaving the country without a permit and for inciting workers to strike. The leader spent around 30 years of his life in prison and was released on Feb. 11, 1990.
Meanwhile, it seems the NFT trend is picking up pace. Ukraine started auctioning off a collection of NFTs on Friday in an expansion of a cryptocurrency fundraising push.
The "Meta History: Museum of War" collection is a series of digital images, including silhouettes of warplanes, screengrabs of news reports and a cartoon-style image of an explosion.
Indian actor Amitabh Bachchan recently converted a recital of Madhushala, a famous collection of poems written by his father, posters and images into NFTs for auctioning.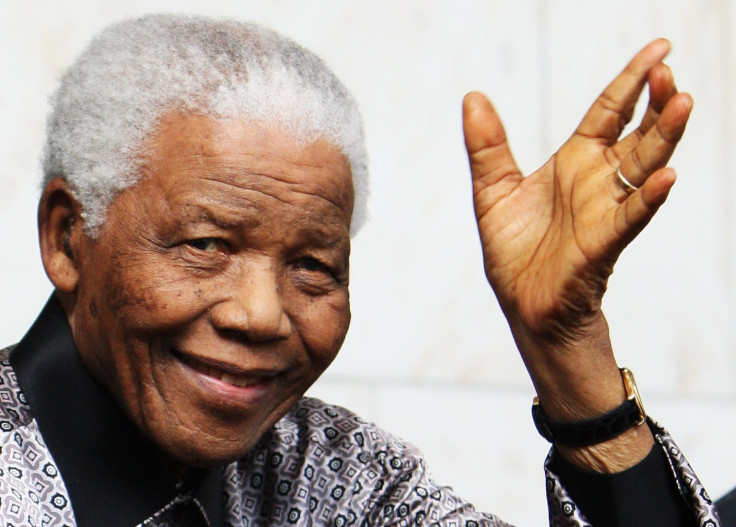 © Copyright IBTimes 2023. All rights reserved.
FOLLOW MORE IBT NEWS ON THE BELOW CHANNELS