Nestle Will Sell Starbucks Coffee, Hopes For Younger Customers From $7.15-Billion Deal
Swiss food giant Nestle will collaborate with Starbucks in a global coffee alliance that will see the former pay the latter $7.15 billion to market the American company's coffee products around the world, outside of Starbucks' coffee shops, Reuters reported Monday.
Under the deal, Nestle will consolidate its position as the world's biggest coffee company — a market that is changing fast. Starbucks will use the new revenue to speed up share buybacks and expects to return about $20 billion in cash to its shareholders through share buybacks and dividends by fiscal year 2020.
The deal does not include any exchange of industrial assets and Starbucks will receive market-linked royalties after the initial fee.
The deal will not involve any of the Seattle-based company's cafes and Nestle expects the deal to begin adding to earnings by 2019. Nestle, in September 2017, bought a majority stake in high-end coffee company, Blue Bottle Coffee, which complements its food brands like Stouffer's, Gerber, Nescafe and Purina.
In January, when the Swiss-giant sold its U.S. candy business for $2.8 billion to Italian confectionery giant Ferrero, its CEO Mark Schneider said: "With Ferrero we have found an exceptional home for our U.S. confectionery business where it will thrive. At the same time, this move allows Nestlé to invest and innovate across a range of categories where we see strong future growth and hold leadership positions, such as pet care, bottled water, coffee, frozen meals and infant nutrition."
According to a Wall Street Journal report, competition from local upstarts and consumer tastes rapidly shifting to organic, locally grown food, has caused the food giant to struggle. The WSJ reported that the company's 2.4 percent organic growth last year was its weakest performance since, at least, the mid-90s, when the company first began tracking that metric.
Starbucks is a popular brand with younger customers, who have grown up with the brand, and are the demographic seeking out and embracing smaller brands.
"This global coffee alliance will bring the Starbucks experience to the homes of millions more around the world through the reach and reputation of Nestle," said Starbucks Chief Executive Kevin Johnson.
The deal will entail Nestle taking on about 500 Starbucks employees and will not make any changes to the ongoing share buyback program.
United States market leader Starbucks has a 14 percent share of the market and Nestle, at a not-so-distant number five, has a U.S. market share of five percent.
Commenting on the then-speculated deal Friday, Euromonitor Analyst Mattew Barry said: "Nestle is far and away the largest hot drinks company globally, with more in sales than the next five largest hot drinks companies combined. However, Nestle's leadership position is less secure than it once was."
Starbucks has been rapidly expanding its business in China and expects it to become the company's largest market in the future, even as it reported a global drop in April regarding the quarterly traffic it has seen, as it battled both high and low-end traffic at home.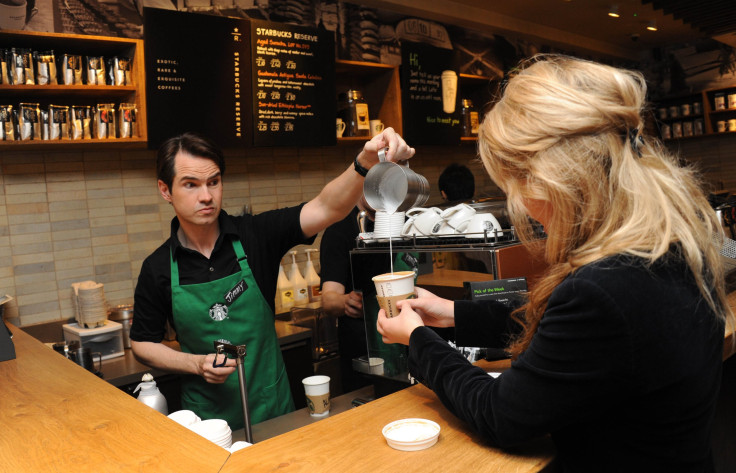 © Copyright IBTimes 2023. All rights reserved.