Netflix Halloween Movies 2022: Family-Friendly Holiday Titles Streaming This October
Halloween month is finally here, and ghosts, goblins and witches everywhere are gearing up for what is surely known as the spookiest time of year. However, those looking to honor the holiday in a slightly less horrific way can do so by streaming movies that are a little more treat than trick.
These family-friendly titles are ideal for those who want to capture the spirit of the holiday with their streaming preferences, but would rather do it without as much blood, guts and gore as traditional scary movies. When looking for one of those options that everyone in the haunted house can enjoy, check out these 16 titles.
"A Babysitter's Guide to Monster Hunting" (2020)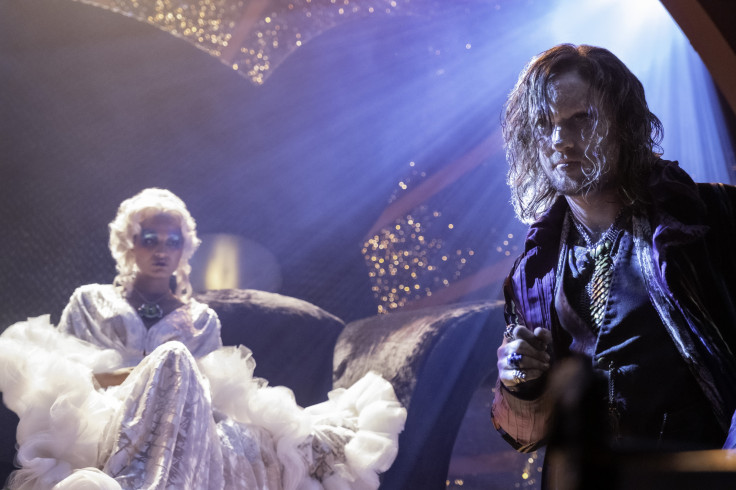 Recruited by a secret society of babysitters, a high schooler battles the Boogeyman and his monsters when they nab the boy she's watching on Halloween.
"A Witches' Ball" (2017)
Beatrix can't wait to be inducted as a witch, but an unfortunate incident threatens to take her pending title away if she doesn't act fast.
"The Boy Who Cried Werewolf" (2010)
When high school girl-geek Jordan becomes a werewolf after moving to Romania, she must elude her own brother, who sets out to slay her.
"Ghost Patrol" (2016)
Two kids and their pet dog (aka the Ghost Patrol) get a call about an old manor and soon find they are investigating their first real haunted house.
"Gnome Alone" (2018)
After moving into a new house with her mom, high schooler Chloe discovers a troupe of talking garden gnomes who need her help saving the world.
"Hubie Halloween" (2020)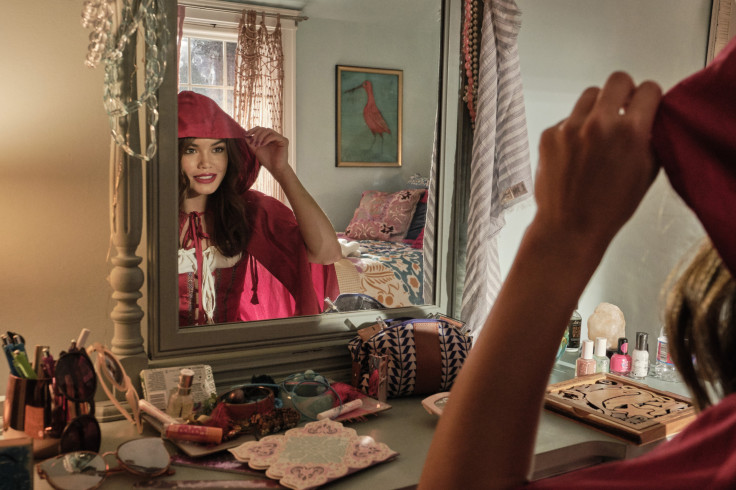 Hubie's not the most popular guy in Salem, Mass., but when Halloween turns truly spooky, this good-hearted scaredy-cat sets out to keep his town safe.
"Ivy & Bean: The Ghost That Had to Go" (2021)
Cold, white mist. Clanking pipes. And an eerie voice that's coming from the drain. Is the school bathroom...haunted? Ivy and Bean are on the case!
"Liar, Liar Vampire" (2015)
When a shy teen transfers to a new school, he elects to mix things up by playing along with the rumor that he's a vampire.
"The Little Vampire" (2017)
An American kid obsessed with the undead befriends and offers to help a young vampire whose family is being targeted by a merciless vampire hunter.
"Monster High: Electrified" (2017)
Clawdeen wants to turn an abandoned power station into a salon for monsters and "normies" alike. But Moanica's got a shocking plan to ruin everything.
"Monster House" (2006)
A trio of friends sets out to expose the terrors of a vacant neighborhood house, which appears to have a craving for people—and a life of its own.
"Monster Island" (2017)
When a teenager discovers he's not really human, he ventures out to a remote island to explore his roots and confronts a series of wild challenges.
"Nightbooks" (2021)
Scary story fan Alex must tell a spine-tingling tale every night—or stay trapped with his new friend in a wicked witch's magical apartment forever.
"Open Season Scared Silly" (2015)
When a spooky werewolf tale scares Boog out of joining the annual camping trip, his friends hatch a plan to cure him of his fear.
"Spookley the Square Pumpkin" (2004)
When a storm terrorizes his patch, a pumpkin cast out for his shape must step up to use his smarts to save the day—and to prove himself.
"The Spooky Tale of Captain Underpants Hack-A-Ween" (2019)
When Melvin tries to cancel Halloween, clever best friends Harold and George create their own spooky holiday—and it's a huge success!
© Copyright IBTimes 2023. All rights reserved.