Netflix hit with class action suit over stock plunge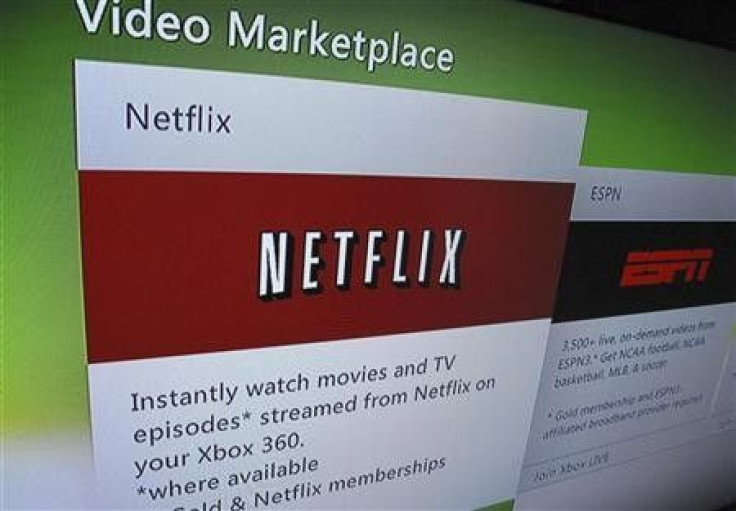 Netflix's stock has suffered a much-publicized nosedive in recent months, and now a group of shareholders is hitting the subscription service with a class action suit.
Filed in U.S. District Court for the Northern District of California, the suit alleges that the home entertainment company gave false and misleading statements about its business practices and contracts with studios that propped up its share price.
Netflix executives sold 388,661 shares of their own Netflix stock while the stock was at a high, netting $90.2 million, according to the complaint.
Later, when the defendants' prior misrepresentations and fraudulent conduct became apparent to the market, the price of Netflix common stock fell precipitously, as the prior artificial inflation came out of the price over time, the suit reads.
Netflix Chief Executive Officer Reed Hastings, Chief Financial Officer David Wells, Chief Content Officer Ted Sarandos, Chief Marketing Officer Leslie Kilgore, and Chief Product Officer Neil Hunt are named as defendants.
The plaintiffs seek unspecified damages and attorney's fees.
A spokesman for Netflix did not immediately respond to requests for comment, nor did Darren Robbins, an attorney for the plaintiffs.
Before Netflix instituted a 60 percent price increase to its most popular subscription platform and launched an aborted plan to spin off its DVD-by-mail arm into a separate company called Qwikster, the company's stock was trading at $300. Despite abandoning the scheme to spin off its DVD business and apologizing to customers, Netflix announced that it had lost nearly 1 million subscribers during its most recent quarter.
Markets were closed for the Martin Luther King holiday on Monday, but shares of the company were trading at $94.38 in after hours trading on Friday.
The lawsuit claims that Netflix knew that it had short-term contracts with the studios that provided it with films and television shows to stream. It also knew that those pacts would have to be renewed at a substantially higher cost, necessitating its price hike, according to the suit.
The suit claims that despite their public statements, Netflix executives knew that it would not meet its earnings forecasts, allowing them to sell shares at a high price.
© Copyright Thomson Reuters 2023. All rights reserved.