Netflix Inc (NFLX) Stock Price Hits All-Time High On Stock Split; Carl Icahn Reaps $1.6B Profit Exiting Stake And Touts Apple Inc (AAPL)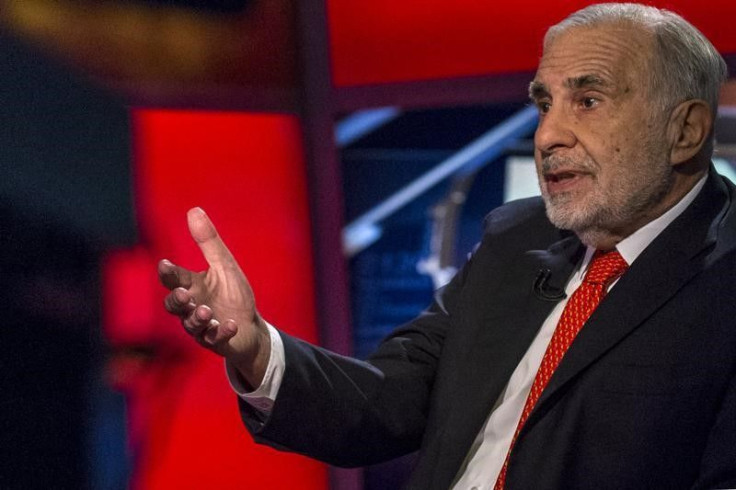 Shares of Netflix Inc. (NASDAQ:NFLX) soared to an all-time high Wednesday, a day after the video-streaming service said its board of directors approved a 7-for-1 stock split. Following the announcement, billionaire activist investor Carl Icahn tweeted his firm sold its remaining shares of Netflix, reaping a profit of least $1.6 billion in three years, Bloomberg reported.
Netflix stock touched an all-time high of $706.24 Wednesday, topping its previous high of $692.79 set on June 10. Netflix, which has a market value of $41 billion, is the best performer this year in the Nasdaq 100, an index that tracks the largest nonfinancial Nasdaq companies.
The stock has soared nearly 100 percent since January.
Netflix Inc. (NFLX) - Stock Price | FindTheCompany
Icahn's firm Icahn Enterprises held 1.41 million Netflix shares as of March 31, according to regulatory filings, making the latest sale worth about $960 million at current prices, according to Bloomberg data. The firm paid $58 a share for the stock in 2012, booking profits between $700 million and $800 million in the fall of 2013, Reuters reported.
"Netflix was a no-brainer when we first went into it," Icahn said in an interview on CNBC's "Fast Money Halftime Report." "You couldn't compete with Netflix because they were starting the year with like $2 billion flowing into them, and Reed Hastings [CEO of Netflix] did a great job in building it up."
Icahn also says technology giant Apple Inc. (NASDAQ:AAPL) is undervalued. The iPhone maker also had a 7-for-1 stock split in June 2014 and since then, shares of the world's largest-valued company have rallied 40 percent. The investor holds about 53 million Apple shares, according to regulatory filings, worth about $6.8 billion, according to Bloomberg data.
Icahn announced in an open letter to Apple chief executive Tim Cook on May 18 that Apple shares should be trading at $240, trading at more than $100 higher than the iPhone maker's current stock price, valuing the company at nearly $1.5 trillion. The investor also said he believed the company would enter the television market by 2016 and the automobile market by 2020.
"I just don't see how you compete with Apple because of the great ecosystem they've built," Icahn told CNBC on Wednesday.
In February, Apple became the first company to hit a market capitalization of more than $700 billion.
Apple Inc. (AAPL) - Stock Price | FindTheCompany
© Copyright IBTimes 2023. All rights reserved.
FOLLOW MORE IBT NEWS ON THE BELOW CHANNELS