Netflix May Be Mulling A Price Increase, But Now's Not The Time
Investment research company Jefferies believes a rate increase for the streaming service offered by Netflix may be imminent. Specifically, analyst Brent Thill wrote a piece this week suggesting a price hike is "probable in the near to mid-term." Depending on which markets it imposes higher prices, the move could bolster 2021's top line by hundreds of millions of dollars. Some of Thill's scenarios for what monetary effect such a price hike would create suggest it could translate into annual revenue growth on the order of $1 billion. Not bad.
Of all the times for Netflix to raise prices though, now isn't it.
Overcoming previous price increases
Netflix's past price increases have been met with mixed results. The company's 2016 rate increase was followed by a near-stagnation of its previously hot U.S. subscriber growth during the second and third quarters of that year. Its 2017 price increase, on the other hand, didn't seem to impact subscriber growth in any measurable way.
That more recent response may be a sign that consumers may have grown accustomed to Netflix's occasional price hike, particularity given how the company sailed through its 2019 rate increase. That's when Netflix lifted the monthly subscription cost for its cheapest plan from $7.99 to $8.99, while boosting its priciest plan -- which allows a household to watch ultra-high-definition video on up to four different devices at once -- from $13.99 to $15.99 a month. All told, the company added 1.74 million U.S. users during the first quarter of the year, and 7.86 million international users despite the impending price increase.
Even after the rate hike went into effect during Q2 though, the sting was modest and short-lived. While its U.S. headcount was stagnant for the quarter in question, it was offset by international customer growth of 2.83 million. And, by the third and fourth quarters of last year, Netflix was back on track, adding a total of 6.77 million and 8.76 million total users, respectively. New subscribers clearly weren't sweating the higher prices.
Much has changed since then, however. Namely, several streaming media competitors are now in the arena that weren't there the last time Netflix upped its monthly cost.
An array of solid alternatives
Walt Disney's Disney+ launched in November of last year, at an affordable $6.99 per month. The kids-oriented play wasn't (and isn't) enough to dramatically threaten Netflix's dominance, but when packaged with ESPN+ and Hulu's streaming service at a total price of only $12.99 per month, cost-conscious consumers have something to consider if they feel two streaming services is one too many.
Then there's HBO Max, from AT&T entertainment arm Warner Media. It went live in May at a monthly price of $14.99, though that was pared back to a more palatable $11.99 for anyone who signed up by Sept. 25.
Nor are ad-free services the only splashy recent entries. Comcast soft-launched its ad-supported streaming service Peacock to its Xfinity customers in April before rolling it out to any and all consumers as of mid-July. To get it for free, viewers must tolerate the occasional commercial. The most expensive option among its three tiers costs $9.99 per month and is an ad-free experience. Peacock has already garnered at least 15 million users, most of whom are believed to be utilizing the free tier.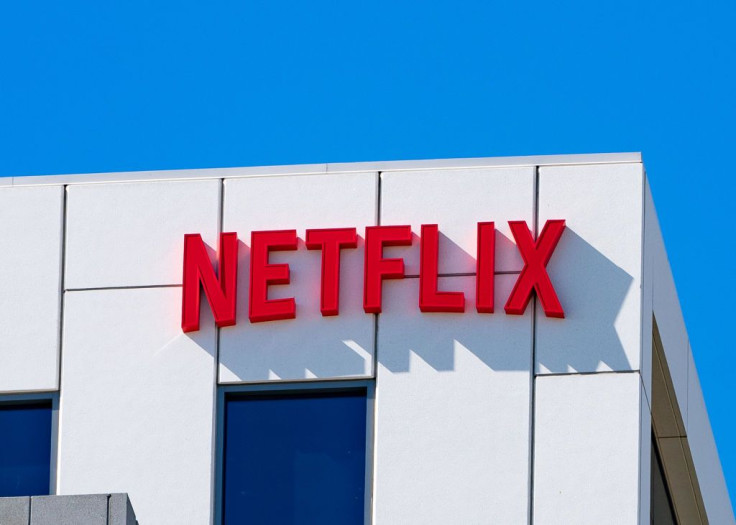 In that vein, AT&T has confirmed that it's likely to launch an ad-supported version of HBO Max in 2021.
But Netflix can command higher prices because it offers so much more content? Recent estimates suggest there's around 36,000 hours' worth of entertainment to be consumed in Netflix's catalog, trouncing HBO Max's 10,000 hours or the 20,000 hours available with Peacock's premium tier. The problem is, consumers may be thinking more about relevancy (to them) and quality, rather than being impressed by sheer quantity.
Connect the dots
Yes, Netflix has survived every price increase it's imposed since its inception as a digital video delivery platform in 2007. It has amassed a total of 193 million paying customers to prove it.
The company's never tried to raise prices when so many streaming alternatives were available, though.
And these competitors know they're not getting much (yet) for the value they're providing. As Walt Disney's CFO Christine McCarthy recently commented: "It's clear that we priced Disney+ at a very accessible price point initially. There is pricing power, we believe, but that will come as we put more original content into the services." As for AT&T's latest foray into the streaming business, it was originally estimated HBO Max would need 15 million paying subscribers just to break even, and even then, it wouldn't happen until 2024. That was based on a planned price of $14.99 per month, though. A bunch of recent subscribers are only paying $11.99, and bear in mind that many customers of AT&T's other services enjoy complimentary access to HBO Max. AT&T doesn't seem to care.
Bottom line? AT&T and Walt Disney aren't trying to make a killing in streaming right now. They're trying to build ecosystems of faithful customers, even if, for the time being, it means suffering bottom-line losses for those services. Ditto for Comcast's Peacock and other ad-supported options like it. Netflix will regret becoming the price outlier here when the battle for streaming users is at its fiercest.
This article originally appeared in The Motley Fool. The Motley Fool has a disclosure policy.