New Apple Ads Aired During Olympics 2012 Opening Ceremony Earn Widespread Criticism On Digital Media (VIDEO)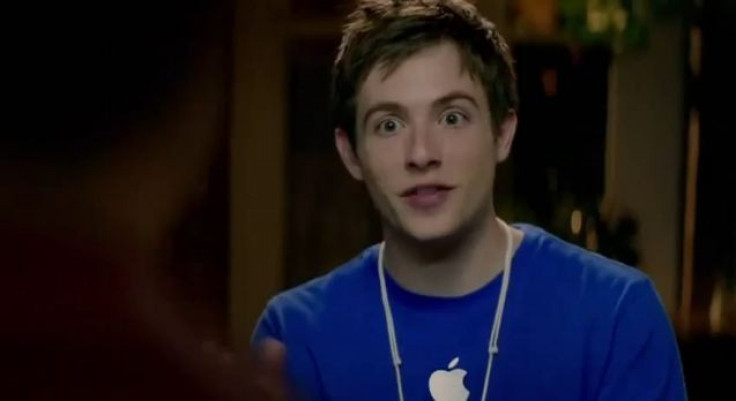 Tech giant Apple launched a new ad campaign during the Olympics 2012 Opening Ceremony featuring three separate commercials that seem to have earned more criticism than goodwill.
The new campaign features the Apple Retail Store Genius Bar. Apparently, Apple is airing a slew of Genius Bar/ Retail store related ads that seem to imply "that you have to be a genius, literally, to know how to work basic Apple software," iDigital Times reported.
The Verge in its report turned nostalgic reminiscing the simple and clever positioning of the famous "1984" ad for Macintosh, 1997's "Think Different" and 2006 John Hodgman/ Justin Long "Get a Mac" series through to latest iPhone ads.
In its feedback on the new commercials, The Verge stated: "They all star a single actor who portrays an Apple Genius Bar employee and stupidity appears to the other unifying theme. ...They feel intellectually cheap. We have no idea how these got greenlit."
Apart from The Verge, iDigital Times, Apple Insider have all lamented the dearth of ideas in creating the new ad.
Microblogging site Twitter also witnessed an outpour of tweets that seem to dislike the new campaign.
In its report, iDigital Times said: "These ads are simply terrible...The bad news though, is that Apple rarely listens to consumer backlash. The company is famous for its belief that it knows style better than consumers. So these will probably be around for a while."
Apple Insider, the news and rumour website that includes a forum for discussion topics elicited 204 comments against the new campaign at the time of writing this article.
Among the participants in the forum some seemed to wonder if Apple had parted ways with their old advertising agency.
The Cupertino-headquartered organization is yet to react to the criticism. However, the company description of the new campaign on YouTube stated: "The "Apple Genius" TV spots harken back to the "Get a Mac" campaign created by ad agency TBWA Media Arts Lab where actor Justin Long was cast as the human embodiment of a Mac while John Hodgman played a PC in a series of comical comparisons between the two computer platforms. TBWA is perhaps best known for its work with Chiat Day on Apple's "1984" TV commercial which ran during another big sporting event, Super Bowl XVIII."
The three commercials that set off a backlash on digital media are featured here:
© Copyright IBTimes 2023. All rights reserved.