A New Food Scandal In China: Rice Tainted With Cadmium In Guangzhou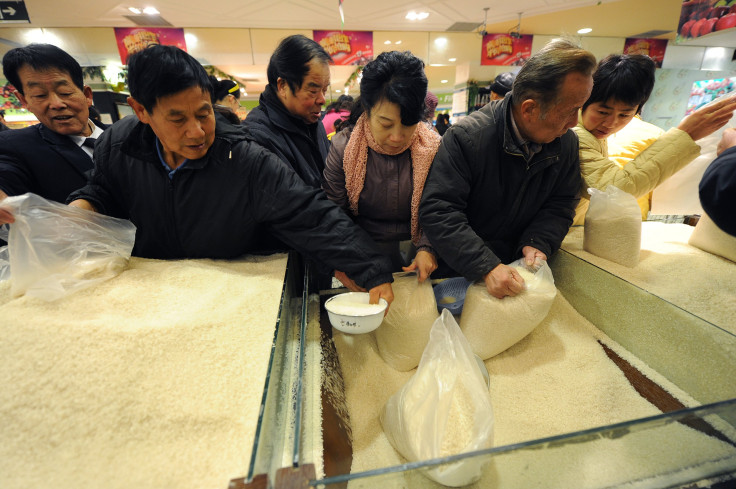 In the newest food scandal in China, almost half of the rice tested in the major city of Guangzhou was found to have high levels of cadmium, a heavy metal that damages internal organs and causes cancer. According to data released by Guangzhou's Food and Drug Administration, 44 percent of the rice tested in the city of roughly 12 million people showed high cadmium content.
Interestingly, the first reaction of authorities was to advise the public to eat rice originating in a variety of other places to minimize risk, according to iFeng News. With news of rat and fox meat disguised as lamb a few weeks ago, the food scene in China is looking bleak -- braised rat meat over poisoned rice, anyone?
The FDA in Guangzhou announced on Wednesday that its first-quarter sample inspection revealed 44.4 percent of the rice and rice products in Guangzhou have high levels of cadmium, but it refused to publish the origins of the poisoned rice. After days of pressure from the media and the public, however, it final came to light that the rice came from producers in Hunan province and the rice products came from two factories in the city of Dongguan, not far from Guangzhou, Nandu News, a newspaper based in Guangdong province, reported.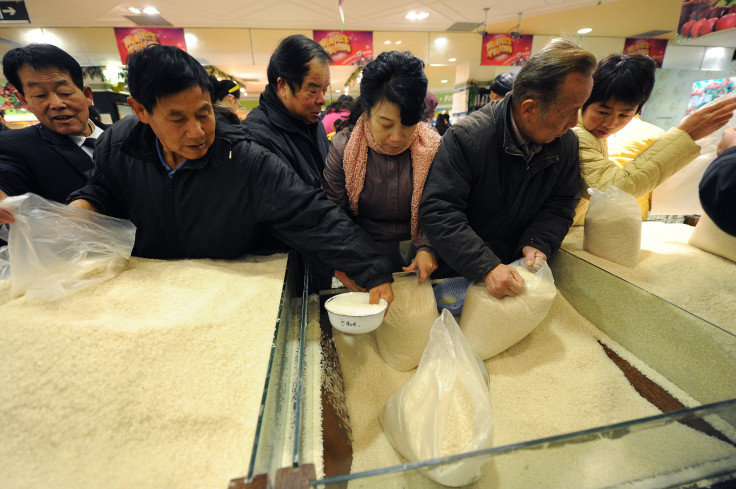 Cadmium-tainted rice usually occurs because the area where rice is grown is heavily polluted or because farmers use too much fertilizer for their crops. Some fertilizers remain in the soil for up to 20 years, according to China Economics, an economics-focused newspaper.
Along with the public's fear of ingesting cadmium rice came outrage and suspicions of a cover-up. Cadmium is an extremely dangerous element and is slow to pass through the human system. Chronic cadmium poisoning has a latency period of 15 to 20 years. While cadmium is especially harmful to the kidneys, it can also cause damage to connective tissue, impair fertility and kidney functions, and even cause cancer, Zhu Yi, a professor of China Agricultural University, told Economic Information, a state-run newspaper.
"With cadmium and other 'chronic poisoning' foods, as long as there is no large-scale poisoning incident or grave short-term consequences, most public servants would turn a blind eye," a law enforcement agency employee in Guangdong, who preferred to remain anonymous, said, according to Economic Information. "They have pressures from the government to maintain economic growth, so by being lenient, they can hold onto their jobs."
Experts in China have come up with an innovative solution for the problem, however. In a story that ran in People's Daily, China's largest state-run newspaper, experts are advising the public to switch it up -- that is, change their rice frequently so that they are not eating rice from the same places, to lower the risk of poisoning. This advice caused further outrage on Weibo, China's most popular microblogging website.
"The experts have finally come clean – we shouldn't eat rice from the same place in the long-run," @阿梧2012 said. "Every grain of rice we eat is like a bomb, how are we to live?"
"If food is 100 percent safe, why would we need to lower the risk of poisoning?" @李瑞丰626 said. "Don't tell me there is no such thing as 100 percent safe, we are talking about food here!"
"By the time we finish eating rice from around the country, we'll probably have the entire periodic table in our systems," @Dragon_Leonis wrote.
© Copyright IBTimes 2023. All rights reserved.
FOLLOW MORE IBT NEWS ON THE BELOW CHANNELS