'New Interface' glitch brings meltdown to Twitter that Evan Williams declared over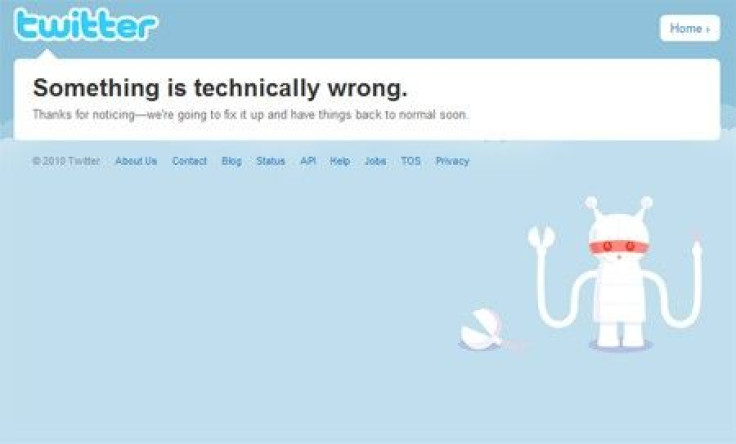 Days after Evan Williams declared dark days of imminent technical meltdown are over, at Twitter, the microblogging site suffered a glitch in connection with its interface.
We've temporarily disabled #NewTwitter. Our engineers are working on re-enabling it and will update you shortly, Twitter announced after disabled 'New Twitter' and reverted to the old interface.
The glitch reportedly flooded users' accounts with different Twitter feeds, even in different languages.
Hours after the service went back to the older interface, the 'New Twitter' returned for a fraction of the users.
Twitter unveiled a metallic chrome look to replace its light blue hues just a few hours before the interface meltdown.
Follow your interests: Instant updates from your friends, industry experts, favorite celebrities, and what's happening around the world, the new version of the homepage read.
The glitch incidentally hit the site just days after the co-founder Evan Williams wrote in a blog, The momentum is just incredibly strong, critical mass has been reached, and the dark days of imminent technical meltdown are over.
Williams' post was a response to him stepping down to smaller roles at the company.
I'm not ready to talk about what I have planned next, but I will venture a prediction about what's next for Twitter: It will be bigger and better, he had asserted in the blog dated March 29, titled 'An Obvious Next Step'.
Revealing that it he now wishes to focus on a new entrepreneurial endeavor, Williams said, Now that Twitter is in capable hands that aren't mine, it's time to pick up a whiteboard marker and think fresh.
© Copyright IBTimes 2023. All rights reserved.