New Leak Suggests Microsoft Surface Mobile Device With Surface Pen, Built-In Projector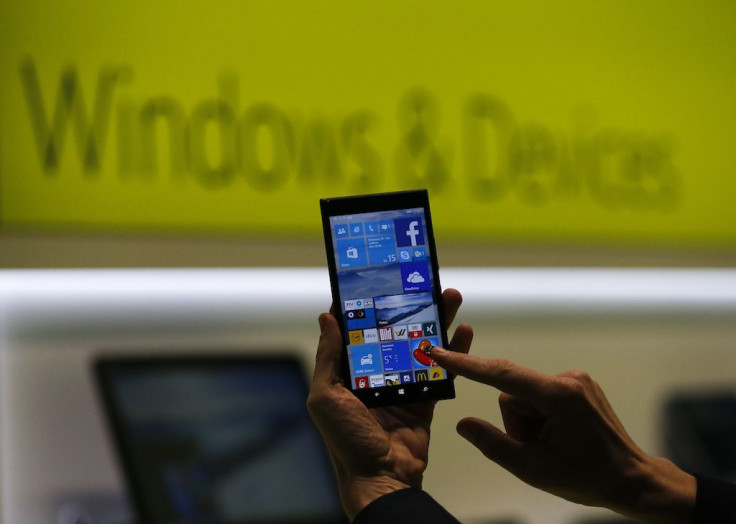 Information regarding Microsoft's much-rumored Surface Phone has leaked online. Although the leak appears to be sketchy, it does present an interesting take on what's next for Windows 10 Mobile.
The information was spotted on a video description on Microsoft's official account on Bilibili, a Chinese video service that's akin to YouTube. Based on the translation, the device won't be called Surface Phone, but instead it will be named Surface Mobile, Phone Arena reported.
The text has now been deleted and may have been published accidentally. Luckily, it was roughly translated to English through Google Translate, MSPowerUser said. The wording and grammar are both a bit confusing, but there are a few things that seem to be clear.
First off, the Surface Mobile device will use Qualcomm's Snapdragon system-on-chip processors. Qualcomm has been making mobile processors for other manufacturers and already has worked with Microsoft to bring Windows 10 to ARM-based devices, which are due out later this year.
There's also mention of Continuum, a Windows 10 Mobile feature that lets a smartphone function like desktop computer with the use of a Display Dock. This is similar to Samsung's DeX Station for the Galaxy S8. However, Continuum was mentioned in the info as being part of a new "onto table" projection feature.
It's being speculated Microsoft's Surface Mobile device will come with a built-in mini projector so users will be able to take advantage of the Continuum feature without needing a dock and a display. There's also mention of a 185-degree angle, which means the device will have to be propped up on some sort of stand or base to use the projector feature comfortably.
That seems like a science fiction concept, but big-name manufacturers have dabbled or experimented with built-in projectors on smartphones before. Samsung, for instance, made the Galaxy Beam in 2012 and the Beam 2 in 2014. Lenovo even experimented with its Smart Cast projector technology in 2015. The only problem with the projector on the Surface Mobile is that it can only be used for one hour.
Another thing that was mentioned in the leaked description is the Surface Mobile device will have its own Surface Pen. The translation says the device will be equipped with its own pen, suggesting a Surface Pen will be made specifically for the Surface Mobile device.
If that's true, it's possible the Surface Mobile might have its own pen tray like the Galaxy Note. The description also says the Surface Pen for the device will have a shortcut to bring up OneNote.
There's no information on what the new Surface Mobile device will look like, but Microsoft's latest patent shows it's been experimenting with a dual-display foldable phone design. There's also mention of something called Surface Peking and Surface Slavonia. It's being speculated the two are codenames for different devices.
It's really difficult to say if this leak is legit, but Microsoft did say it wasn't finished with the smartphone market. International Business Times reported last week that Microsoft was working on a new smartphone internally by the company and the software was said to be "a separate branch of Windows Mobile."
© Copyright IBTimes 2023. All rights reserved.
FOLLOW MORE IBT NEWS ON THE BELOW CHANNELS