Microsoft E3 2017 Stream: 5 Xbox One Reveals, Games We Want - Scorpio 'Crackdown 3' & More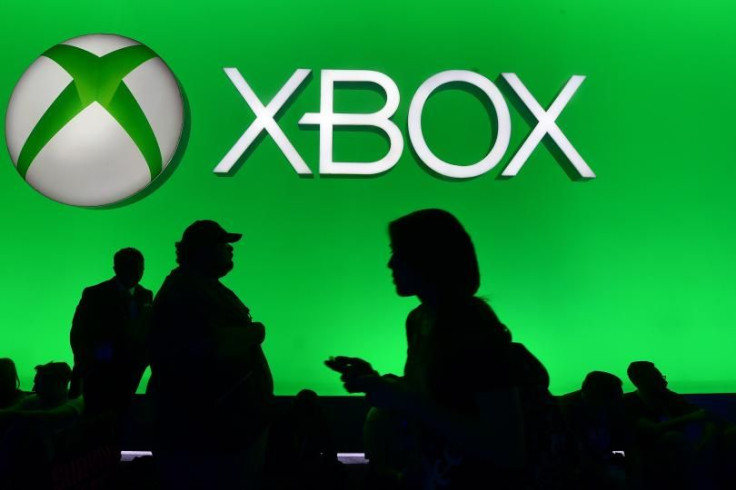 Microsoft's E3 2017 press briefing is set for June 11, and there's a lot we hope to see during the stream. While these aren't necessarily predictions, here are five amazing things that would make us happy. Project Scorpio and Crackdown 3, we're looking at you.
1) Project Scorpio For $400: Every indication tells us Project Scorpio will likely be priced around $500, but it can't hurt to dream for something better. If Microsoft really wants to show up Sony and its PS4 Pro, it would kill to see Scorpio approach a comparable price range.
Assuming that dream comes true, the tables of the entire console war could turn dramatically. It would mean Microsoft has the most powerful and best value system on the market. In the absence of exclusive games, that'd be a really nice way to woo both average consumers and hardcore gamers to team Xbox. A premium machine just won't cut it in this PlayStation-dominated landscape, so we should all be dreaming of a cheaper cost.
2) Crackdown 3 In 2017: We first saw Crackdown 3 during E3 2014, and development on the Reagent Games project has essentially gone dark ever since. If this game doesn't have a massive blowout during E3 2017, it's safe to assume the product itself may be in jeopardy. That's not the message Microsoft wants to send after just having to cancel or downscale major exclusives like Scalebound and Phantom Dust.
Instead, we hope to see Crackdown 3 as the poster child for Scorpio. Back in 2014 Reagent advertised how the cloud could be used to make its explosions better. It's time to let that bygone Xbox One concept go and put all those effects behind Scorpio's six teraflops of pure processing power. If you can, bring it up to 4K too. Seeing a sign that all that dark time was worth the wait would be pretty amazing.
3) Fable Announced As An Xbox One Exclusive: This E3 2017 dream has two parts that would make it much sweeter. It was a pity to see Microsoft abandon Fable and its developers after the cancellation of Fable Legends, but with IP in hand, there's still the chance to make things right. Xbox One players are dying for exclusives, so we'd like to see a bunch of ex-Lionhead folks working on a proper Fable RPG at a new first-party studio. Give us more of that whimsical world and chicken chasing. If done right, Fable could be a Microsoft-owned Witcher 3.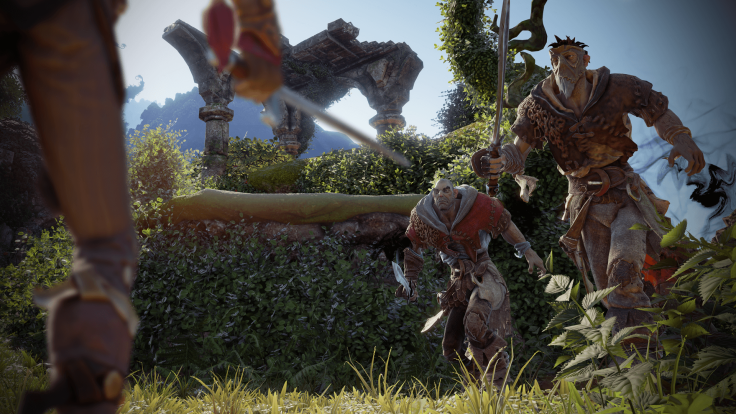 But, since this is the dreams list, that's not enough. We'd also like to see Microsoft use the new Fable as a chance to distance itself slightly from the Xbox Play Anywhere program. Make this game totally exclusive to Xbox One. With Scorpio on the market, gamers need a reason to invest in Xbox hardware. Putting everything on PC is insulting to early Xbox adopters, and it devalues the Xbox brand. Show us Microsoft still cares about the console business by making Fable a console game.
4) OG Xbox Backwards Compatibility: Microsoft seems like it's truly trying to bring all the best parts of PC gaming to its console platform. After all, since Microsoft also owns Windows 10, it makes sense to offer parity between devices. That being said, it'd be incredible to see most Xbox games ever released running on Xbox One. Just like you can play most PC games on any rig, make Xbox a truly ubiquitous ecosystem.
The only way to do that is to bring OG Xbox backwards compatibility to Xbox One S, Scorpio or both. Fans have been asking to play those classics for years, and, if 360 backwards compatibility is any indication, we know Xbox President Phil Spencer listens. PS4 still can't play PSOne Classics. It'd be cool to see Microsoft jab at that weakness by unifying all of Xbox under one device family.
5) A Partnership With Square Enix For The Avengers: As stated above, Microsoft needs exclusive games. First-party development is a start, but third-party help could be even better. Insomniac turned heads with its Spider-Man PS4 reveal last year, and Square Enix may hold the key to offering an Xbox answer.
Since PS4 has Spidey, it'd be a brilliant move for Microsoft to help Square fund its upcoming Avengers game. It sounds crazy, but, given Microsoft's ties to Square with Rise Of The Tomb Raider, it's actually fairly feasible. Nobody would see it coming, and, if the trailer is good, it will prove Xbox is back in a big way.
Microsoft's E3 press briefing takes place June 11 at 5 p.m. EDT.
What do you hope to see from Microsoft's E3 press conference? Are we dreaming too big with Crackdown and Scorpio? Tell us in the comments section!
© Copyright IBTimes 2023. All rights reserved.