New Pixel XL 2 Leak Suggests Ambient Display Always On Mode, Display Profiles & More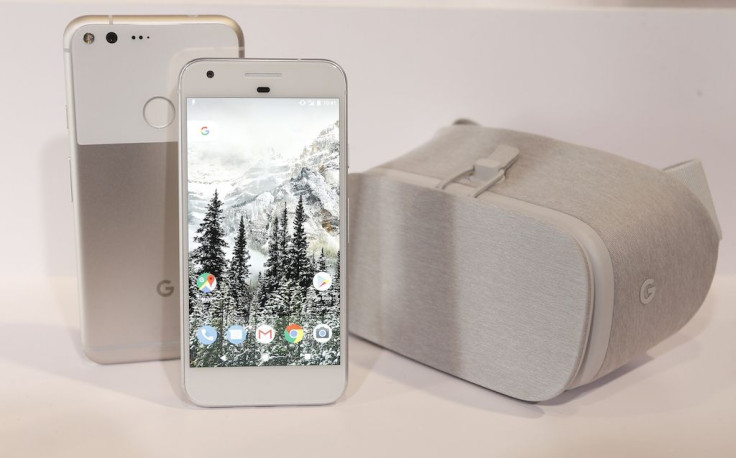 A high resolution render for the Pixel XL 2 was shared online earlier this week providing everyone a first look at Google's upcoming flagship smartphone. Now, new information about the device's features may have also been leaked online.
A source has indicated that the Google Pixel XL 2 will have an ambient display always on mode, multiple display modes and other software features. Information on these upcoming features were shared by the folks over at the XDA Developers website.
First up is the ambient display always on feature. This feature would allow the Pixel XL 2's display useful information like notifications while the device is locked. This of course will only work with an OLED display, which Google is already using with its current Pixel and Pixel phones.
READ: Google Pixel XL 2 Release Date Specs May Include Common Mobile Trends
Earlier this month, IBT reported that Google was experimenting with an Ambient Display Always On mode. Mentions of doze_always_on were discovered within the Android O Developer Preview 3. At the time, it was believed to be for the current Pixel smartphone, but now it looks like it's also headed to the new Pixel XL 2.
The Pixel XL 2 is also said to feature multiple display profiles right on the device's display settings. Google is no stranger to display profiles when it comes to its smartphones. Its most recent Nexus devices also had this option available. However, setting for display profiles were also hidden behind Developer Options and were not so easily accessible for regular, everyday users.
With the Pixel XL 2, it seems as though Google is making it easier to access different display profiles like the sRGB mode right inside the Display Settings. XDA's source also said that there will be a "Vivid Colors" display profile that will accompany the sRGB mode. What exactly that does is open to interpretation, but it does sound like a display profile that bumps up color saturation.
Android Police was the site that shared the render of what the Pixel XL 2 will look like. The site also said that the upcoming Google flagship will feature a squeezable frame. This technology will be same as the one being used by HTC for its U11 flagship smartphone.
Today's leak has given out more details on its functionalities for the Pixel XL 2. The squeezable frame will allow users to trigger Google Assistant even when the device's screen if off. Users will also be able to adjust the intensity of the squeeze to trigger the shortcut.
Google is also said to be planning on adding other functions for the Pixel XL 2's squeezable frame. One of the possible functions is the ability to silence incoming calls by simply squeezing the device's frame.
READ: Google Pixel 2: To Arrive With Snapdragon 835, Feature 5 And 6-Inch Displays​
Lastly, when setting up the Pixel XL 2 for the first time, users will be asked to go to the website g.co/pixelphonetour (not yet functional). This might simply be a website that provides users with a guide on how to use the phone and or to have them register the device to Google.
As for other expected features for the Pixel XL 2, the Android O software is said to come with an easter egg feature that involves "an octopus in an ocean." No details were given on what it will let users do, but it might be a mini game of some sort. The easter egg in Android Nougat involves collecting cats, while the previous two Android versions involve a Flappy Bird-style game.
© Copyright IBTimes 2023. All rights reserved.
FOLLOW MORE IBT NEWS ON THE BELOW CHANNELS