Google Pixel XL 2 Release Date Specs May Include Common Mobile Trends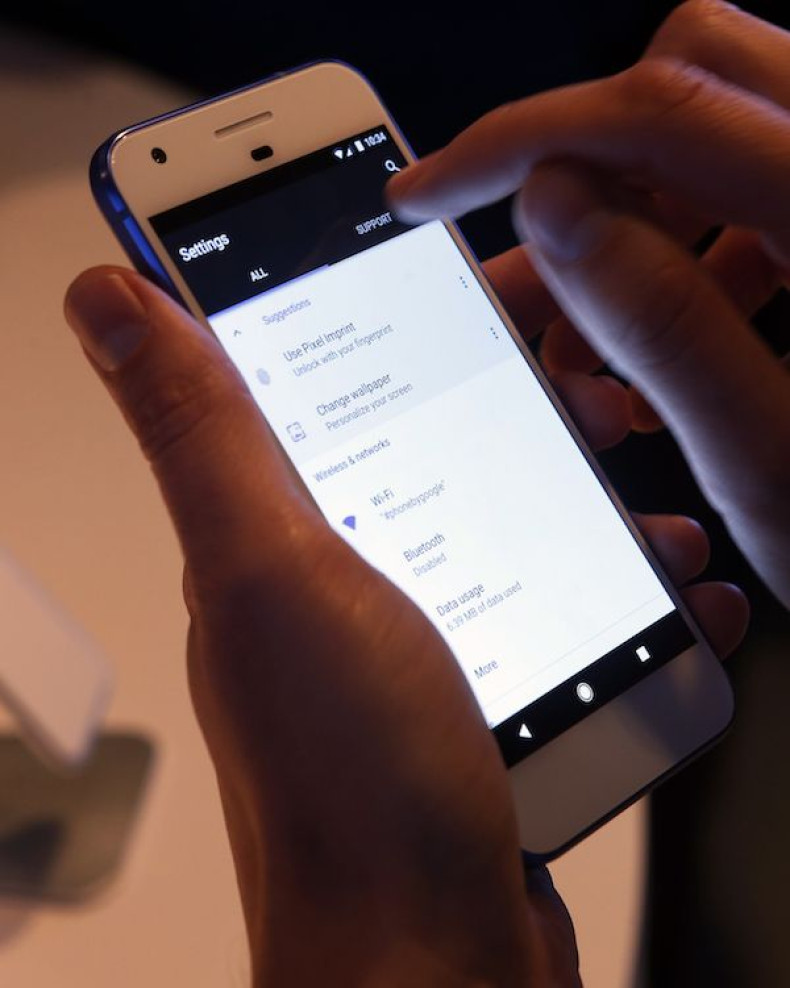 The 2017 Pixel XL may be a cross between the Samsung Galaxy S8 and the HTC U11 if recent reports are to be believed. Tech blog Android Police shared Tuesday, a leaked image and details about the device it uncovered from an anonymous source.
The new Pixel XL is expected to stand as Google's premium device and may feature a 6-inch display with a 2:1 aspect ratio. The leaked image shows a design reminiscent of the Galaxy S8; however, the device likely won't have curved edges as pronounced as on Samsung's device. Google helped usher in the virtual home button device with the original Pixel and Pixel XL and will likely continue the design with the upcoming device.
Read: Google Experimenting Always On Display Feature For Pixel, Pixel XL
Further details suggest the rear-facing fingerprint sensor on the 2017 Pixel XL may be situated below the glass section on the device's back panel. The purpose of this design change is not clear. The 2016 Pixel devices had their fingerprint sensor centered within that region.
Additionally, the still unconfirmed device may have a squeeze feature similar to that seen on the HTC U11. The technology utilizes sensors along the sides of a device to activate certain functions by squeezing a device. The feature is a variant of the gesture-based functionalities manufacturers have employed into devices as a shortcut to common tasks. On the HTC U11, the squeeze function can execute tasks such as launching an app or taking a photo.
The smartphone may have a name along the lines of Google Pixel XL 2. Keeping in step with the fish-themed codenames, the Pixel XL is referred to as "taimen" internally. Reports indicate that device is being quietly manufactured by LG. Release date details for the device have not surfaced; however, Google could showcase its new smartphones in October, much like it did the inaugural devices in 2016.
Read: Google Pixel XL 2: 'Muskie' Device Canceled In Favor Of Bigger 'Taimen' Handset
Currently, developers are awaiting the official launch of Android O, which should take place before the end of the third quarter. The 2017 Pixel release date may be more clear once the latest Google software is publicly available.
The standard 2017 Pixel device is expected to be a smaller, more budget-friendly device, which has a similar design to the XL model, with less powerful hardware specifications.
© Copyright IBTimes 2022. All rights reserved.