New SD Cards Could Boast 1 Gigabyte Per Second Transfer Rate
Future SD cards could soon be able to transfer data at almost 1 gigabyte per second. This is according to the new format that the SD Association described in its latest report.
The SD Association published the report in anticipation of the next generation of mobile computing technologies. The new report also suggests the increased capacity of future memory cards.
Version 7.0 specification for SD cards is composed of two new formats: SD Express and SD Ultra Capacity (SDUC). The former incorporates the PCIe 3.0 and NVMe 1.3 interfaces that support speed up connectivity between the memory card and the device. This is said to be capable of having transfer speeds of up to 985 megabytes per second.
Explaining why improved speeds should be prioritized moving forward, the SD Association said, "These speeds are essential for high-resolution content applications such as: super-slow motion video, RAW continuous burst mode photography, 8K video capture and playback, 360-degree video, speed hungry applications running on cards and mobile computing devices, ever-evolving gaming systems, multi-channel IoT devices, numerous automotive storage needs, to name a few."
AppleInsider has learned that the SD Association wants new SD cards to act just like removable SSDs. "With SD Express, we're offering an entirely new level of memory card with faster protocols turning cards into a removable SSD. SD 7.0 delivers revolutionary innovations to anticipate the needs of forthcoming devices and content rich and speed hungry applications," SD Association President Hiroyuki Sakamoto said.
On the other hand, SDUC extends the potential maximum SD memory card capacity. Current SD cards are only capable of offering a maximum capacity of 2 terabytes. With the new standard, future SD cards could offer up to 128 terabytes of memory.
The SD Association recognized the strong demand for higher capacity memory as the technology industry continues to advance regularly. "Demand for higher capacity memory grows continuously with the advancement of applications such as higher resolution videos, 3D graphic games, social media, drones, action cameras, 360-degree cameras, virtual reality, and streaming video content that is stored on SD memory cards for offline usage."
There's no mention of the commercial release of the SD Express and SDUC cards, but they will likely be introduced on the market in the near future given the technological advancements that are popping up left and right at present.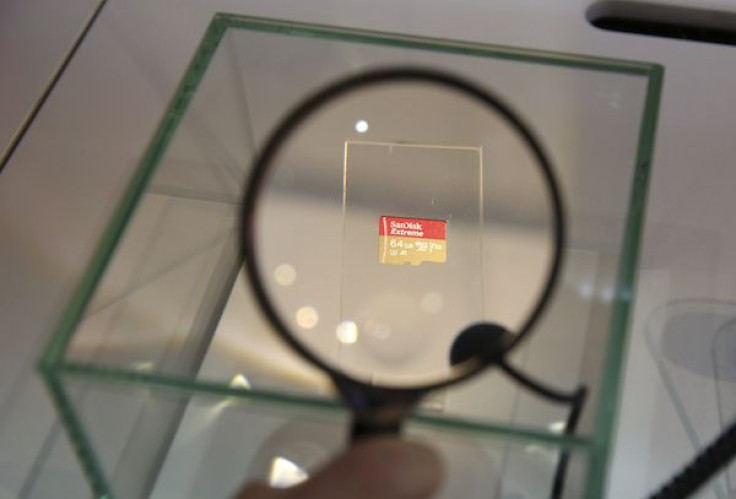 © Copyright IBTimes 2023. All rights reserved.