New Year's Eve 2016 Times Square Ball Drop: Best Viewing Spots, Access Points, Event Schedule And Livestream [VIDEO]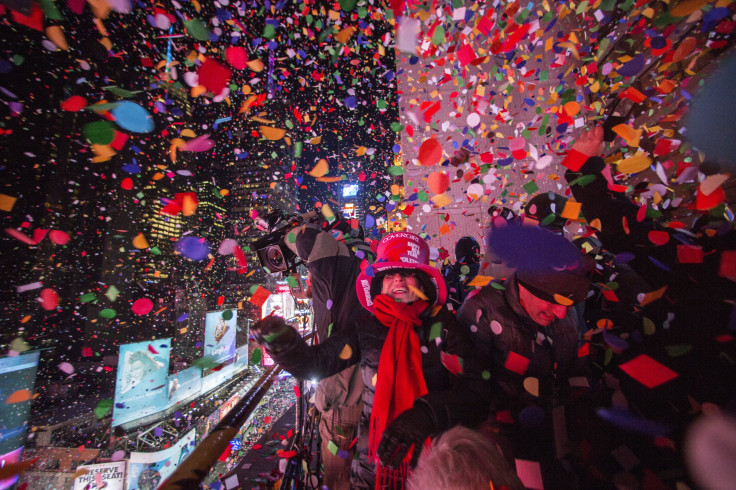 It's been a tradition since 1907 and it's time once again for the ball drop in New York City's Time Square. As thousands of people descend on the heart of the city and millions tune in around the globe as 2016 kicks off, here's everything you need to know about spending New Year's Eve in the heart of Manhattan, from the best spots to watch the ball drop to how to move around the city with street closures. You can watch a live stream of the event here.
When and how do you enter Times Square?
Revelers arrive early around 3 p.m. when 42nd to 47th Streets between Broadway and 7th Avenue will be closed off to traffic. After 6 p.m. cars could have difficulty as far up as 59th Street. Police will direct people to viewing areas that fill up as those celebrating arrive so there's no guarantee you will get to stand exactly where you want. To access Times Square, enter from 6th or 8th Avenue.
Here is a full list of access points:
37th & 7th Avenue
37th & Broadway
38th & 8th Avenue
38th & 6th Avenue
49th from 8th & 6th Avenue
52nd from 8th & 6th Avenue
54th from 6th Avenue
55th from 8th Avenue
57th from 7th Avenue
57th from Broadway
58th from 8th & 6th Avenue
59th from 8th & 6th Ave
39th from Broadway to 6th Avenue
41st from 7th Ave directed westbound to 8th Avenue
49th from 7th Ave directed eastbound to 6th Avenue
50th from Broadway directed westbound to 8th Avenue
53rd from Broadway directed westbound to 8th Avenue
55th from 7th Ave directed eastbound to 6th Avenue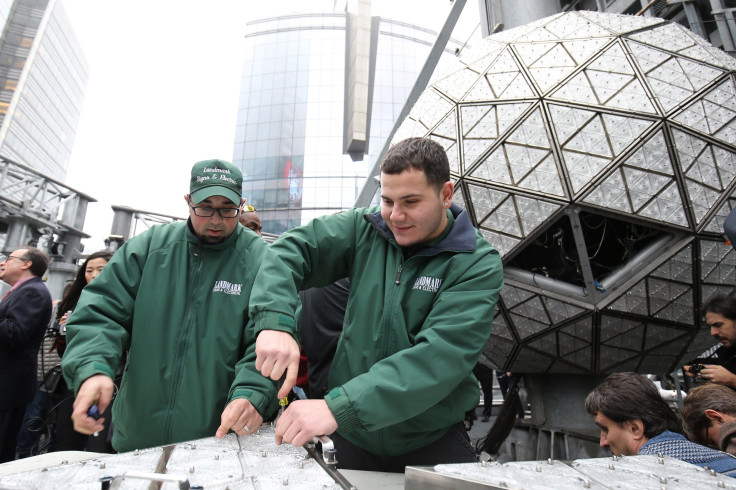 What are the best viewing spots?
Great spots to watch the ball drop include the intersection of Broadway and Seventh Avenue and spots along Broadway from 43rd to 50th Streets as well as along Seventh Avenue. A viewing area for people with disabilities will be available at 44th Street and Broadway.
How do you get the view without the cold?
Several nearby hotels and restaurants offer spectacular views without having to be bundled up. Some options include Renaissance New York, Marriott Marquis , R Lounge and Novotel New York Times Square. For a full list of restaurants and viewing options in the area, click here.
What public transportation is running?
You can reach Times Square using the following subway lines: 1, 2, 3, 7, A, B, C, D, E, F, N, Q, R, W, V and the S shuttle train. Check the MTA website for the status of trains.
What is the schedule of events?
Here are some of the highlights from the schedule for ringing in 2016. See the full list here from the Times Square Alliance.
6:00 p.m. The lighting and raising of the ball. This year's ball weighs 11,875 pounds and features 2,688 Waterford crystal triangles.
6:58 p.m. The first hourly countdown begins with CNN anchor Anderson Cooper.
8:26 p.m. Wiz Khalifa and Charlie Puth perform as part of "Dick Clark's New Year's Rockin' Eve."
10:02 p.m. A performance from CNCO, the winners of Univision's reality show "La Banda."
11:15 p.m. A look back at 2015 with video highlights from the Associated Press.
11:38 p.m. Singer Carrie Underwood performs featuring songs including "Smoke Break" and "Heartbeat."
11:59 p.m. The sixty-second countdown begins.
What else should you know?
Unfortunately there are no portable restrooms in Times Square. Alcohol is not allowed because public drinking is illegal in New York City. Knapsacks and backpacks are not permitted in the area and any person who declines to be searched will not be allowed to enter.
© Copyright IBTimes 2023. All rights reserved.