New York Fashion Week 2015: Skingraft Debuts Cool And Dark Collection, Jonny Cota Reveals California Desert Served As Inspiration [PHOTOS]
New York Fashion Week is in full swing. During the third day of the biannual event a number of designers presented their Spring/Summer 2016 collections, including Skingraft. International Business Times attended designer Jonny Cota's presentation, which featured about a dozen models wearing rugged leather boots, detailed leather jackets and oversized hooded sweaters. Models, who stood statuesque on a black stage as hundreds of cameras clicked away, sported hands painted with gold flakes.
Cota said the collection was inspired by "nomadic wandering through the Mojave Desert and radical self-reliance." The famed designer further said in a handout the California desert often "serves as a blank canvas for new ideas and inspires an opportunity for brutal self-expression free from social expectations."
"Along the journey through the desert, ancient nature-based geometry and peyote dot patterns inform the ornamentation of the garments," the designer wrote. "Functional silhouettes rooted in utility and survival express themselves through exaggerated cargo pouches, parachute drawcords and sheltering hoods. On this quest, the journey is the destination." Check out the photos below to see some of Skingraft's New York Fashion Week 2015 collection.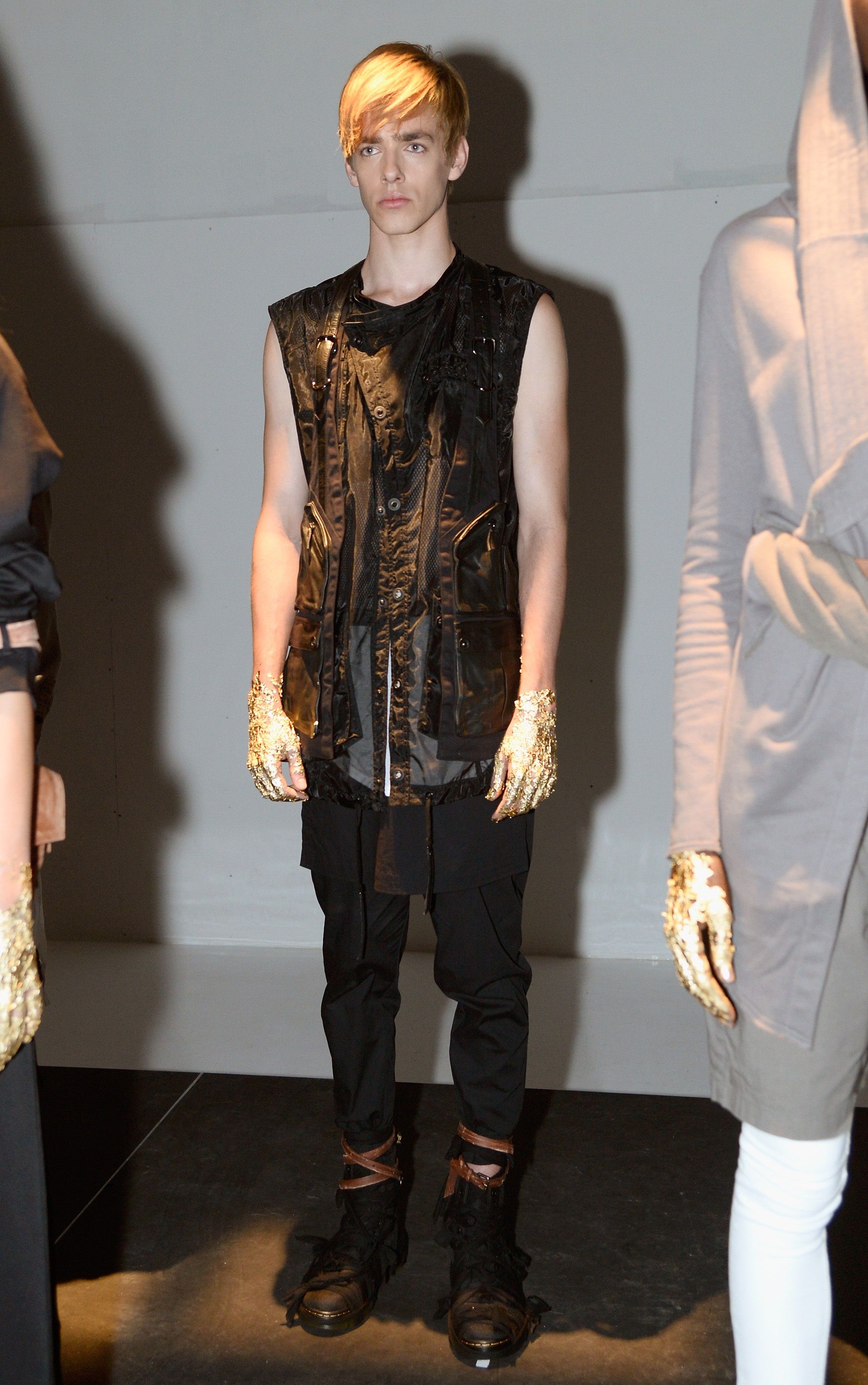 © Copyright IBTimes 2023. All rights reserved.