Nexus 6P, Nexus 5X And Chromecast Price Across The US, The UK, Europe, Canada And Australia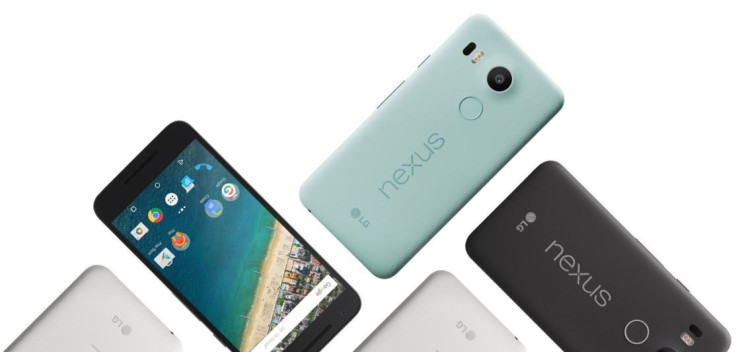 In addition to the latest generation Nexus lineup, the LG-made Nexus 5X and Huawei-built Nexus 6P, Google has also introduced the new Chromecast. Here is a list of price details of the three devices pertaining to the U.S., the U.K., Europe, Canada and Australia.
Speaking of predecessor Nexus 6, Google made the handset bigger and increased the price substantially when compared to the well-received Nexus 5. Following the Nexus 6, Google Nexus 5X and Nexus 6P have been launched and this time around, customers may have to shell out 40 percent more for a Nexus handset in the European region, when compared to the U.S., according to Android Police.
Meanwhile, Android Police has painstakely gathered pricing details of the LG Nexus 5X, Huawei Nexus 6P and Chromecast from across the globe. As it turns out, Eurozone and the U.K. top the charts to offer relatively expensive Nexus devices. The reason for the heavy price tag, however, has reportedly been addressed by Hiroshi Lockheimer, Google's VP of Engineering, via Reddit.
According to Lockheimer, the higher price ambit is because of the difference in distribution costs, tariffs, cost structure and exchange rates, among other factors. Also, add in the weak value of Euro and the heavy VAT charge as possible reasons.
Speaking of Nexus 5X price, the handset with 16 GB and 32 GB of internal storage capacities will reportedly set the buyers back by $379 and $429 respectively in the U.S., 479 and 529 euros in Eurozone, 339 and 379 pounds in the U.K., $499 and $559 in Canada and lastly, $659 and $739 in Australia.
Moving on to the Nexus 6X price, the device with 32 GB, 64 GB and 128 GB of built-in storage space can reportedly be purchased for $499, $549 and $649 respectively in the U.S., 649, 699 and 799 euros in Eurozone, 449, 499 and 579 pounds in the U.K., $699, $749 and $849 in Canada and lastly, $899, $999 and $1099 in Australia.
The Chromecast, on the other hand, has been priced at $35 in the U.S., 39 euros in Eurozone, 30 pounds in the U.K. and $45 in Canada. However, this device is not available in Australia. Readers should note that the prices mentioned above are subject to change.
© Copyright IBTimes 2022. All rights reserved.
FOLLOW MORE IBT NEWS ON THE BELOW CHANNELS