NFL App Touches Down On Windows 10 With Interactive Replays, Fantasy Tools And RFID Player Tracking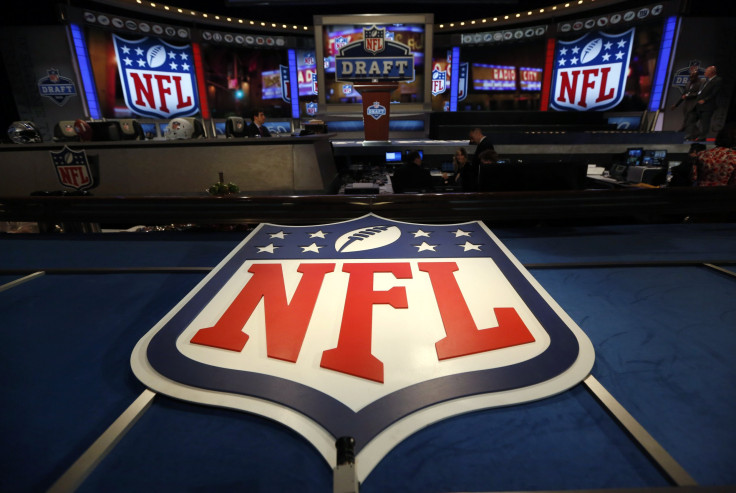 Just in time for the new football season, the NFL arrived on Windows 10 on Wednesday with a new "universal app" offering stats, footage and fantasy leagues. The app offers a "next-gen replay" feature that lets sports fans view replays from three different angles, call up player stats by selecting them, and even watch the play in slow motion to break it down.
The app can show virtual replay overlays to track how each player moves, how much distance they have travelled and how fast they were moving. All this data is captured through RFID chips inside the players' shoulder pads, which, according to Polygon, began testing last year in time for a full rollout in the 2015 season. The season begins Thursday with the New England Patriots hosting the Pittsburgh Steelers.
NFL's app also integrates with the NFL.com fantasy leagues, allowing fans to track stats on their desktop or mobile device. The app also offers live game stats and scores, featuring in-game highlights, and notifications whenever a chosen team scores. The app also offers in-depth highlights and analyst opinions.
The one feature missing from the Xbox One version, however, is live game viewing. This may be less of an issue than it first seems: The remaining features are well-suited to keyboard and mouse interaction, and the feature is more crucial on the Xbox One where the console is plugged in to a TV set and in an environment more suited to watching sports. Nonetheless, live streaming would be a welcome addition to the Windows 10 app in a future update.
The app is free to download.
© Copyright IBTimes 2023. All rights reserved.