The Windows 10 App Problem: Will 'Universal Apps' Make Windows More Attractive To Developers?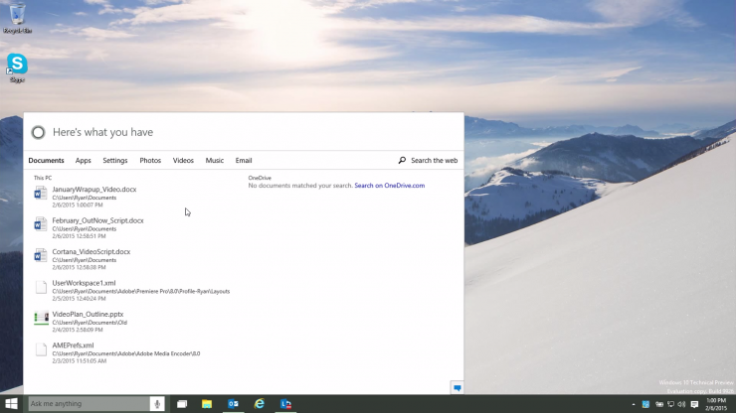 When Microsoft delivers the long-awaited Windows 10 July 29, it'll usher in a new form of app, dubbed the "universal app." On paper, the universal app sounds like a company's dream come true: The same app can run on the PC, mobile phone, tablet and even Xbox One, meaning developers can write code once for all Microsoft-powered devices.
While Windows 8 had a form of universal apps, they were still treated as distinct entities. Developers had to provide separate Windows and Windows Phone packages. Windows 10 changes this by breaking down the barriers between platforms, instead relying on adaptive UI controls that change depending on where the user is and what kind of device is being used.
The hope in Redmond is this will encourage developers to take the plunge into Windows Phone development. Microsoft has 3 percent of the mobile market share in the U.S. according to comScore, and its app store has a mere 20,000 apps available. Apple, conversely, has 43.5 percent market share and 1.4 million apps as of January 2015. It's a chicken-and-egg situation. Customers won't buy a phone with a small number of apps, and developers won't write for a phone without enough users.
But what Microsoft does have is a 91.23 percent share of desktops around the globe running Windows, according to Netmarketshare. If Microsoft can convince all current Windows developers to write universal apps, buying a Windows phone will instantly become more attractive, right? Well, maybe.
About three weeks away from launch, questions linger. The new apps are specifically a Windows 10 feature, meaning apps that have been developed for it won't work on older installations. That means making a big bet on an unproven platform. What if users don't like the apps? And how will developers feel about not having separate desktop and mobile apps?
A Big Bet On Windows 10
Microsoft's attitude toward the apps has been confusing to say the least. Office 2016 will come in two versions: one for Windows 10 and one for desktop computers. But speaking to ComputerWorld, Microsoft explained the Windows 10 version is actually two versions, one for screens smaller than 8 inches and one for screens larger than 8 inches.
The smaller one will work like Office for iPad, which is free for basic writing and editing but requires an Office 365 subscription. It is unclear how the larger version will be priced, but it is expected to work as a replacement for the desktop version, which will instead be targeted toward earlier versions of Windows.
Skype for Windows 10 is even more confusing. The touch app, which came with Windows 8.1, has been canceled, and Microsoft seems to have no plans to release a universal app. Microsoft intends to build Skype capabilities into Windows 10, but these features are now expected to arrive sometime after the launch. Before then, customers are expected to use the desktop app.
The official statement did little to clear things up. "You may be thinking: What about Skype built into messaging, phone and Skype video coming to Windows 10? Don't worry -- we will begin rolling the apps to get your feedback later this year," said Aga Guzik, head of desktop product marketing at Skype.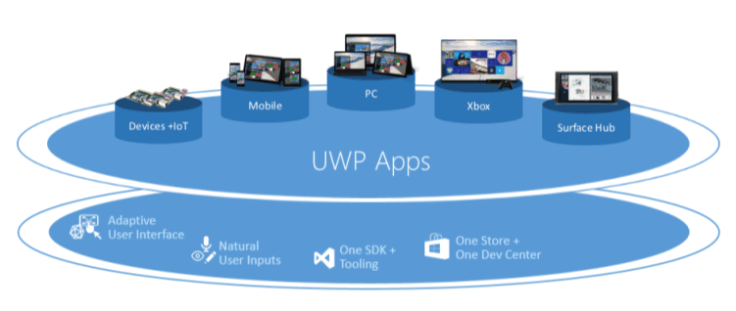 Third-Party Concerns
Duolingo, a free language learning website, already has a Windows Phone app. However, the company expressed an interest in making a universal app. "We think the direction Microsoft is taking is interesting since building individual apps for different platforms is labor intensive," said Gina Gotthilf, head of communications. "The idea of a universal app is interesting because it could potentially help us optimize our time effectively."
Thirstie is an app that delivers alcohol in less than an hour along with a curated cocktail recipe relevant to the order. While available for iOS and Android, the app has not yet made it to Windows Phone. It's an example of the kind of developer Microsoft is looking to attract: interested in multiplatform development, but concerned about investing in too small a user base. Universal apps, with the potentially large number of desktop users able to install them, should help solve this problem.
When asked whether the universal app would increase the likelihood of Thirstie developing an app for Windows phones, CEO Devaraj Southworth said: "Yes, absolutely. Our hopes are that the 'universal app' will resonate with more users and increase the Windows Phone user base."
However, Southworth was less positive about the idea of customers running the app on desktop PCs. "We feel that the Web experience is very different from the mobile app experience, which is why Thirstie built a robust website that allows users to not only browse relevant and engaging content but also purchase liquor via the website," he said.
Microsoft has a lot of hurdles to overcome if universal apps are a success. The company will need to demonstrate an interested user base, ensure developers feel the benefits are worth it, and convince users to give them a try. Unfortunately, the mixed signals Microsoft is giving out about its own products do not give out good signs universal apps are the answer. Time will tell if developers flock to write universal apps.
FOR FREE to continue reading
✔️ Unlock the full content of International Business Times UK for free
offer available for a limited time only
✔️ Easily manage your Newsletters subscriptions and save your favourite articles
✔️ No payment method required
Already have an account?
Log in
© Copyright IBTimes 2023. All rights reserved.