NFL Seahawks Star Launches Own CBD Startup
CBD oil is gaining striking approval from former and current professional athletes. From retired ice hockey player Ryan Vandenbussche to UFC star Nate Diaz, athletes have been vouching for the effects of the cannabis derivative.
Pursuing the business side of the product is Lofa Tatupu, former American football linebacker for the Seattle Seahawks. Tatupu is launching "ZoneIn" along with other athlete-investors and partners with the intent of sharing the benefits he experienced in using CBD to others.
CBD or Cannabidiol is one of the chemical compounds called cannabinoids found in the cannabis plant, and its oil form is abundant in pain management or pain alleviation claims. Contrary to what others perceive the product to be, it's nonpsychoactive.
After countless injuries, surgeries, and traumas due to the sheer physicality of an athlete's profession, recovery is essential, but long-term pain management is much more crucial, especially for those who still want to perform at a high level. Before CBD oil passed legalization, athletes didn't have much to turn to for managing pain.
"As a 14-year professional athlete that has had a dozen surgeries, many broken bones, and north of 20 concussions, it's better than the alternative," VandenBussche shared with MensHealth.com.
"As athletes, we were given opiates by our team doctors. Looking back after years gone by, I'm surprised I'm still alive."
CBD oil provided a way for professional players to find pain relief without resorting to pills or medication that they believe would only endanger their health.
In recovering with CBD oil, Tatupu had this to say, "I'm not lying, I feel like I could go back out on a field right now. I know what it takes. I know how crazy that even sounds. But for performing at the highest level once in my career — for three years — I know the commitment, dedication and the whole process that it takes."
"I know that I'm in a better place overall: mentally, physically, emotionally and spiritually. I would dominate. I guarantee you that."
Unproven benefits
Despite the number of CBD proponents, the exact "therapeutic" effects aren't observed clinically on humans -- at least on a substantially verifiable level. According to Marcel Bonn-Miller, an adjunct assistant professor of psychology in psychiatry at the University of Pennsylvania School of Medicine, CBD uses "have all been studied in animals, with only one or two examples of studies in humans."
But to Tatupu, Zoneln is about creating a team that believes in what CBD can do for one's health.
"The mission is to just create a community, create a tribe, that just believes in one another and puts out positive energy and continues to just do well by others and continue to push the health and wellness journey, said Tatupu.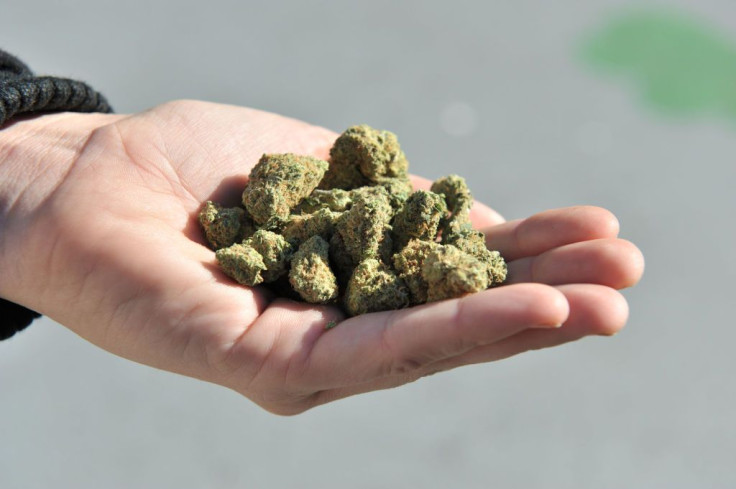 © Copyright IBTimes 2023. All rights reserved.
FOLLOW MORE IBT NEWS ON THE BELOW CHANNELS