NFT Mainstream Adaptation Possible Via Instagram Integration: Deutsche Bank
KEY POINTS
The NFT market is in "hyper-growrth mode," according to a new report
NFT reported $25 billion in revenue in 2021
Zuckerberg said Instagram integrating NFT could happen in the "near term"
The supposed integration of Non-fungible Token (NFT) in Instagram could lead to the mainstream adaption of the unique cryptographic tokens, according to a recent report from the German banking institution Deutsche Bank
Launching NFTs on the massive audience of the social media platform Instagram has the potential to boost the overall market going mainstream, according to the report from Deutsche Bank. The platform, being one of the most popular social media outlets, could help "lower the barriers to entry" of NFT, allowing anyone to create and sell NFTs.
The report also factored in Instagram's global user base and worldwide fame as elements that could help legitimize NFTs. This, according to Deutsche Bank, could further "erode buying hesitancy across the company's broader audience."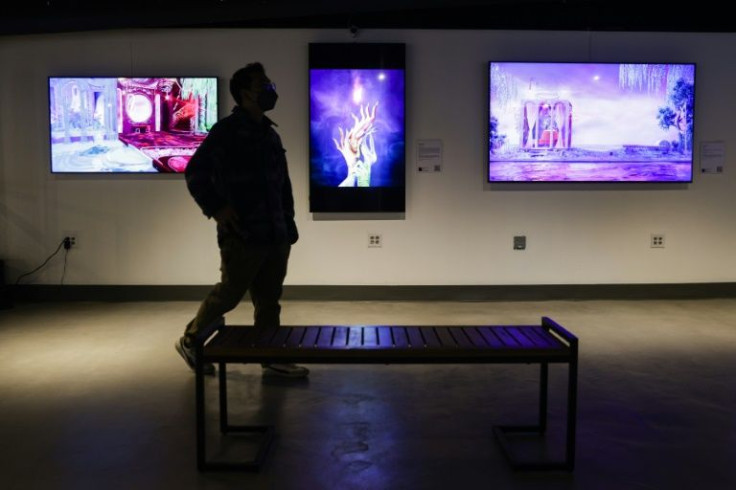 The launch of the NFT marketplace on Instagram could also gain traction once it becomes available for the public, the German bank noted. Moreover, the report estimated that the Instagram integration would fetch around $8 billion in net annual revenue.
Deutsche Bank also assessed that the overall NFT market is in a "hypergrowth mode." It reported a $25 billion revenue in 2021, 250 times more than the revenue it generated in 2020, which is around 495 million.
Deutsche Bank's report stemmed from a recent statement Mark Zuckerberg gave to SXSW about his company's plans to introduce NFTs into Instagram in the "near term." The Meta founder and CEO, unfortunately, did not offer details about the integration but suggested that it is on the way as soon as the IG team resolves some technical challenges.
"We are working on bringing NFTs to Instagram in the near term," Zuckerberg said during a conversation with Daymond John. "I'm not ready to announce exactly what that's going to be today, but, over the next several months, the ability to bring some of your NFTs in, and hopefully over time be able to mint things within that environment," the tech billionaire added.
Last year, the head of Instagram, Adam Mosseri, confirmed that they are "actively exploring" Non-Fungible Tokens to introduce the technology to a much bigger audience. "I think it's an interesting place that we can play and also to hopefully help creators," the executive said in an Instagram story.
© Copyright IBTimes 2022. All rights reserved.
FOLLOW MORE IBT NEWS ON THE BELOW CHANNELS