Nice On Ice: Reno Davis Speaks About His Fascination With Luxury Jewelries and Accessories
There's just something amazing about ice and jewelry — something that mesmerizes! Perhaps it's the beauty they project or their glistening edges that draw attention, or maybe it's the feeling they bring when you wear them on. But one thing is for sure: ices are fine statements of fashion, which is why Miami-based fashion icon, Reno Davis, is so down with them.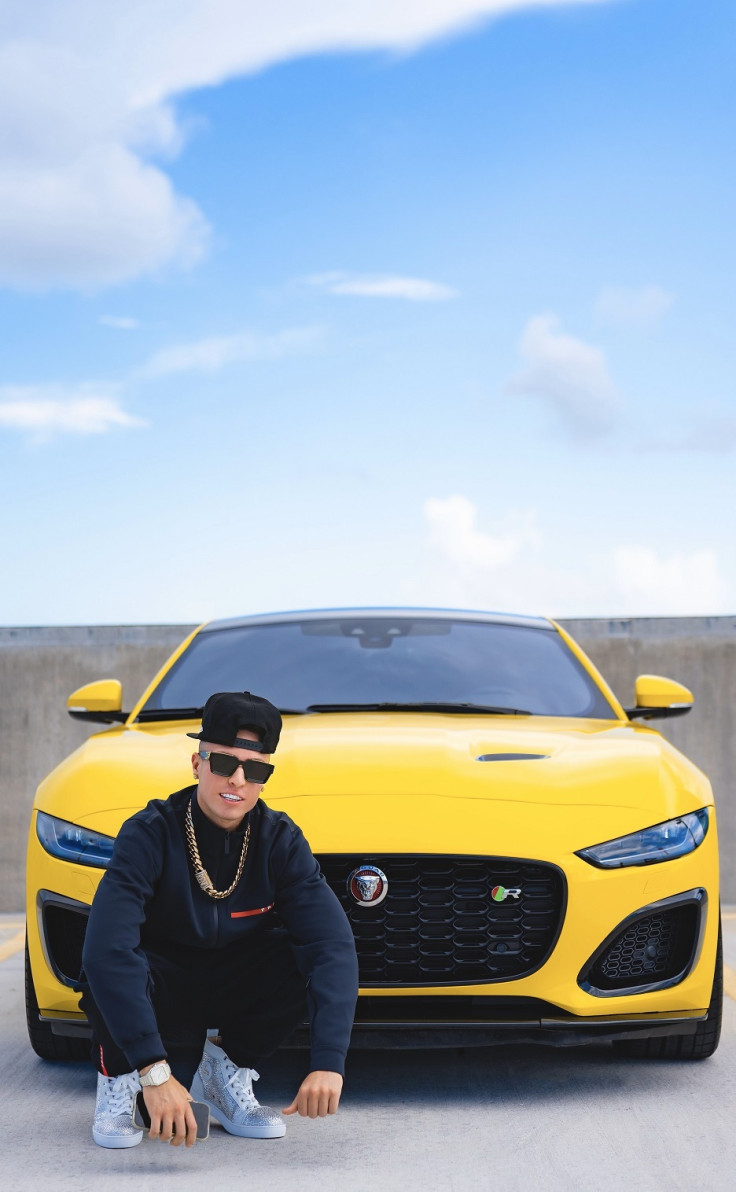 When you're wearing ice, you're sure to stand out wherever you are. You're easily spotted, and if being classy and standing out is your goal, then you're in line. That's what Reno believes, and that's why he does what it takes to always stand out from the crowd.
Reno Davis is a successful Real Estate entrepreneur who takes the time to make sure his fashion is as on pont as his business. He's got a taste for the finer things of life, and it's well deserved, seeing that he rose from the ground up and worked his way to fortune by dint of determination and persistence.
Along with donning $5,000 Dior outfits, top-of-the-range designer perfumes, and $3,000 sneakers, driving expensive fast cars, and eating out in fancy restaurants (yes!), Reno is so down with ice and jewelry as well. One of the first things he set out to do as soon as his paycheck got bigger was accessorizing himself with jewelry.
Reno says that no matter what he's wearing, his focus is always on quality. Price is never an object where quality is concerned. "I only wear designer clothing because I'm looking for quality," he says. Whether it's clothing, sneakers, perfumes, fast cars, or even ice on his teeth, Reno doesn't compromise on quality.
In addition, another area where Reno shines with his cutting-edge style is in his choice of exquisite accessories like bling, ice, and jewelry; they come with the territory. Reno doesn't joke about wearing bling. His Cuban link necklace alone is an enormous (24" in length and 24.5mm wide) piece weighing in at over a thousand grams!
Currently, Reno is considering pushing things a bit further by icing out his chain sometime in the future, even though he hasn't made up his mind on that just yet. When he does make up his mind, however, Reno says it has to be with none other than the big one, the famous Johnny Dang himself. He wouldn't have it any other way. And why not? After all, Reno is mostly about quality and prestige when it comes to fashion.
"In the future, I may ice out my necklace. If I do ice it out, I'm calling Johnny Dang, of course."
That's no surprise seeing that both Reno and Johnny have established a sort of professional relationship a while ago. Reno Davis first worked with Johnny when creating his custom diamond grill.
According to Reno, Johnny and his team did a great job with icing out his teeth, and he couldn't have asked for a better experience and final product. You see Reno smiling with a sparkle? It's Johnny's handiwork there.
"Johnny Dang is the best jeweler in the game and very professional," Reno enthuses, "not only himself but his staff. His people in Miami came over to my house, got me molded, and sent them to his place in Houston. He flew me to Houston on an all-expense paid trip to get me right. It was great to meet the GOAT. His jewelry shop is a vibe. I'm going back soon."
Looking fly with all these nice outfits and ice can be very comforting, especially when you're like Reno, who understands the value of hard work and the reward that comes with success.
It's payday after the sweat and grind, and Reno Davis can afford to sit back with a glee in his countenance. He can afford the life of a superstar in his own right. Even though he still has a lot going on and plans for the foreseeable future, he can at least relish how far he's come.
From the look of this and by his sheer body language, Reno's mantra is clear. "You work hard so you gotta get what you deserve. And you know, you always gotta look your best, so why not?"
© Copyright IBTimes 2023. All rights reserved.
FOLLOW MORE IBT NEWS ON THE BELOW CHANNELS