Is Nick Cannon's Whiteface Racist? There's A 'Difference Between Humor And Hatred,' He Says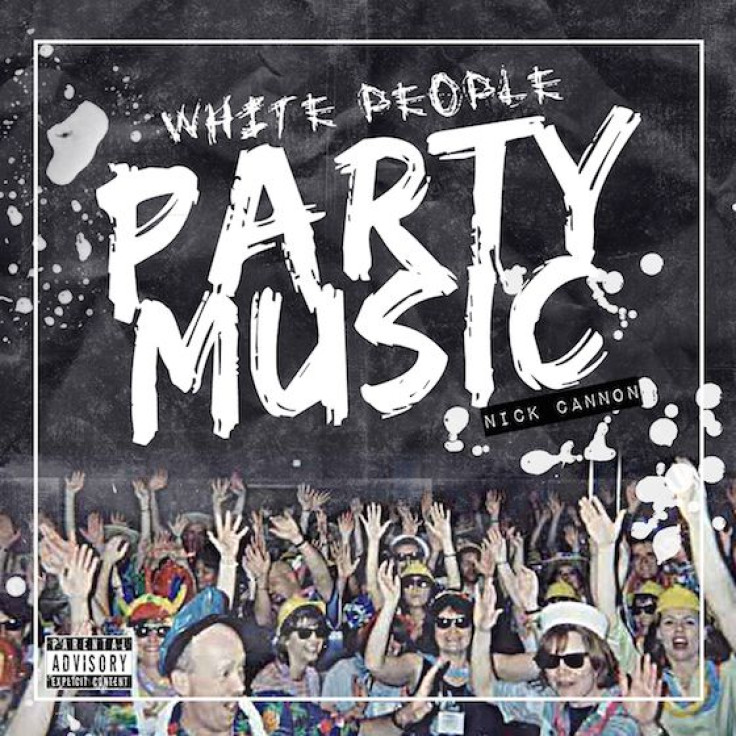 African-American entertainer Nick Cannon donned whiteface to promote his new album, which is (aptly) titled "White People Party Music." The musician took to Instagram to share the photo, which seems meant to be tongue in cheek, but not everyone is amused.
Plenty of commenters found the image unsettling and racist. Others agreed it wasn't the smartest move, but not racist.
"It's official... I'm White!!! #WHITEPEOPLEPARTYMUSIC #Wppm in stores April 1st!!!!!!Dude Go Get It!!!Join The Party!!!!" Cannon wrote on Instagram. Then he added the hashtags: "#GoodCredit #DogKissing #BeerPong #FarmersMarkets #FistPumping #CreamCheeseEating #RacialDraft "Bro I got drafted!!"
[Click here to see the picture of Cannon in whiteface, courtesy of Instagram and the artist. There's also a video of his white alter-ego, Connor Smallnut, which can be viewed here]
Since it's coming out on April 1, the notorious prank holiday, might the entire album be a joke? It should be noted that Cannon is also a comedian and might be up to something, but for the fact that the cover of the album has already been released and posted by Hip Hop Dx.
The site said it's Cannon's first album in 11 years and features collaborations with Pitbull on the track "America," Future and Migos on the track "Pajama Pants" and Akon on the song "Famous." Hip Hop Dx provided the full list of tracks.
Cannon, 33, continued to share pictures and videos of his whiteface character on Instagram and around 2 p.m. EDT on Monday, as criticism mounted, he seemingly responded by sharing a picture of Robert Downey Jr. in "Tropic Thunder." In the 2008 comedy, Downey played a white actor who wore blackface in a war movie.
"Shout out to @RobertDowneyJr This is one of my favorite characters of all time! Hilarious!!!" he wrote. "There is a big difference between Humor and Hatred."
Follow me on Twitter @mariamzzarella
© Copyright IBTimes 2023. All rights reserved.