Nigerian Army Probes Suspected Boko Haram Sponsors After Maiduguri Suicide Bombings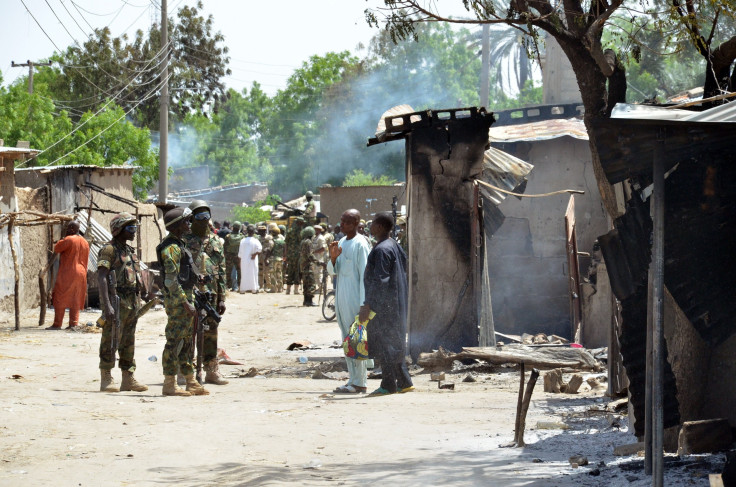 The Nigerian army said Sunday it has obtained the names of suspected Boko Haram sponsors in connection with recent suicide bombings in the city of Maiduguri in northeast Nigeria. Military chiefs, who were conducting the probe, planned to expose the suspects soon, according to the News Agency of Nigeria.
"Investigation on those that we suspect are either participating or hiding, fueling or conniving with those that carried out those acts is ongoing," Maj. Gen. Yushau Abubakar told News Agency of Nigeria Sunday. "They will be exposed in due course."
At least 10 people were killed and 39 others wounded when four suicide bombers detonated themselves outside a mosque Thursday night in the Sajeri area of Maiduguri. The attackers were young girls and suspected Boko Haram terrorists, Nigeria's Defense Headquarters in Abuja said Friday. The Nigerian military has since launched a probe into people believed to be sponsoring the attacks.
"We searched the houses of suspects and certain items that we recovered in the vicinity gave us some clues," Abubakar told News Agency of Nigeria Sunday.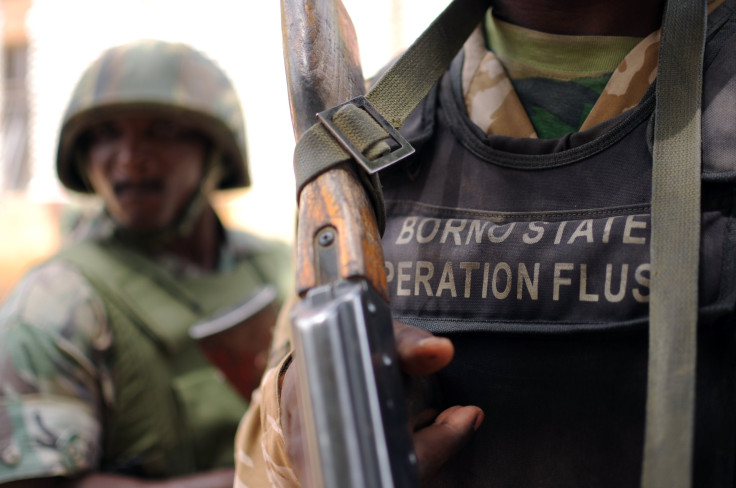 Thursday's suicide bombings were the latest attacks in the city of Maiduguri, the capital of Borno state where Boko Haram militants were first based when they launched their insurgency six years ago. At least 117 people were killed in a wave of violence in Maiduguri on Sept. 20, according to AFP news agency.
Abubakar, commander of "Operation Lafiya Dole," which means "Peace By Force," said the recent spate of attacks was aimed at diverting the Nigerian army from achieving its goal of defeating Boko Haram before the end of the year. He urged Nigerian citizens to report any suspicious movement within the region to security agents immediately.
"We are doing as much as we could to ensure that we completely eradicate the insurgents as quickly as possible, because we are aware of the timeline within which to complete the task," he told News Agency of Nigeria Sunday. "I want to assure all that for every second that passes, we get more committed to fighting the insurgents; we cannot be deterred."
© Copyright IBTimes 2023. All rights reserved.