Nigeria's Economy In State Of 'National Emergency'? Chairman Of Nigerian Conglomerate Honeywell Laments Unbalanced Budget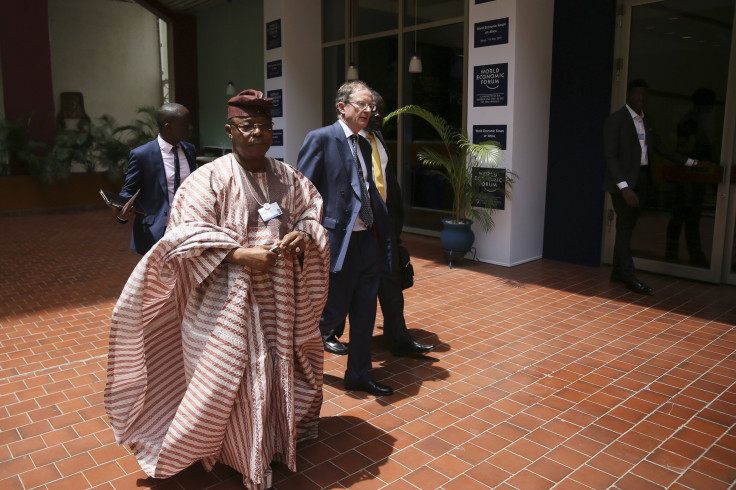 The chairman of Nigerian conglomerate Honeywell Group said Tuesday Africa's biggest economy is in a state of "national emergency." Speaking at an agricultural conference in the capital Abuja, Oba Otudeko urged all stakeholders to diversify Nigeria's oil-dependent economic base and develop other sectors, according to Nigeria's Daily Trust newspaper.
"I respectively opine that our current economic state is a national emergency and all hands - federal, state and local governments - must be on the deck together to craft a lasting solution, using agriculture and agribusiness as driving vehicles," Otudeko said Tuesday.
The chairman of Honeywell, which is based in Lagos and has interests in agriculture, real estate and energy, cited a lack of foresight that has led to the crisis. After a decade of average growth above 7 percent, Nigeria's economy will grow just 2.8 percent this year, according to Connecticut-based investment bank Renaissance Capital.
"We have created an economy characterized by sustained unbalanced budget with high fiscal deficit; high cost of governance; long era of conspicuous consumption; limited savings, if any, at all levels; high youth unemployment and unmaintained fragile and lean infrastructure," Otudeko said at the conference Tuesday, according to Daily Trust.
Oil accounts for more than 80 percent of Nigeria's foreign exchange earnings and about 70 percent of government revenues. The country's oil dependency has put its economy at risk in the wake of a global economic slowdown and plunging crude prices.
Nigeria's currency, the naira, crashed earlier this year amid halved oil prices and political uncertainty ahead of the West African country's presidential election. The naira has lost 25 percent of its value in the past year and the stock market plummeted 14 percent this year. Former President Goodluck Jonathan conceded defeat and peacefully handed over power to Muhammadu Buhari, who took office in May. But investors remain wary because Buhari has taken five months to announce his Cabinet nominees and has yet to detail a blueprint to guide much-needed economic reform, the Associated Press reported.
Corruption and security concerns have also deterred investors and analysts. The Boko Haram insurgency in northern Nigeria has killed more than 15,000 people and displaced at least 1.5 million since 2009. Meanwhile, years of rampant corruption in Nigeria's petroleum sector has withheld about $12.3 billion from the country's coffers, according to a report published in August by an international governance watchdog in New York City.
Honeywell has a market capitalization of 23.5 billion naira ($117.5 mln) and is the country's second-biggest maker of pasta.
© Copyright IBTimes 2023. All rights reserved.