Nigeria-Turkey Trade Volume Reaches $2.5B, As Ankara Increases Gas Imports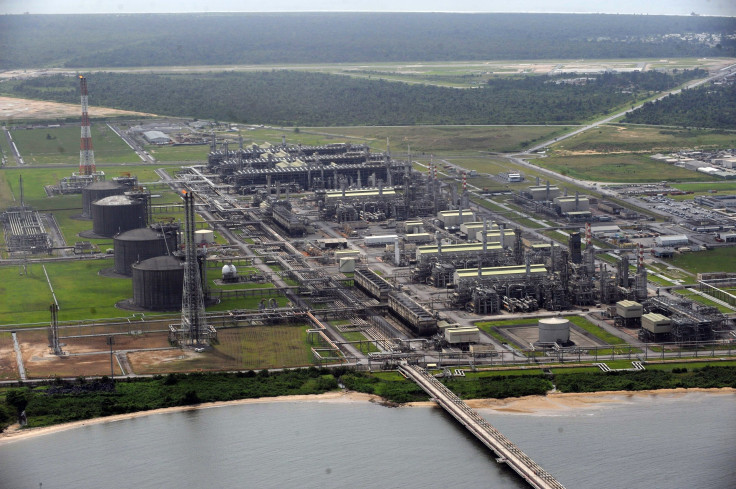 Trade volume between Turkey and Nigeria has reached $2.5 billion, and there are efforts to increase investment, Turkish Ambassador to Nigeria Hakan Cakil said Thursday. Speaking at a business forum in Nigeria's capital organized by the Abuja Chamber of Commerce and Industry, the Turkish envoy said his country aims to support business opportunities for both countries.
"We have strong relationship with Nigeria; we have economic ties in the commercial field. We shall do our best to enhance the business opportunity in Nigeria," Cakil said at the forum, according to Nigerian newspaper THISDAY. "We have to let the businessmen meet to interact and share ideas. We have to find business opportunities in two countries. Total trade volume between the two countries as of December 2014 was $2.5 billion; the bilateral trade relationship is in favor of Nigeria because we are importing crude oil and other mining products."
Cakil's comments came after the fate of the natural gas trade between Turkey and Russia was called into question. Turkey currently imports half of its gas from Russia and is the country's second biggest gas client. However, political tensions heightened between the two nations after the recent infringement on Turkey's airspace by Russian warplanes as well as Moscow's intervention in Syria, according to Turkish Weekly.
Russia's Foreign Minister Sergei Lavrov said Wednesday Ankara will maintain its agreement with Moscow on the construction of a massive new gas pipeline dubbed the Turkish Stream, which would transmit Russian gas to Europe while bypassing Ukraine. Construction was expected to begin in June but the two countries have not yet signed a formal agreement, according to Sputnik News.
Turkey's natural gas imports this year are projected to increase by 9.6 percent compared to last year, due to the country's developing industry and increasing population. In addition to its imports from Russia, the state-owned Petroleum Pipeline Corporation of Turkey, or BOTAS, imports liquefied natural gas from Nigeria and Algeria at an annual rate of 7.2 billion cubic meters, according to data gathered from BOTAS.
Nigeria is Turkey's top trading partner in sub-Saharan Africa. John Chukwu, the permanent secretary of Nigeria's Ministry of Federal Capital Territory, said at the business forum Thursday that efforts are underway to increase Nigerian exports to Turkey, according to THISDAY.
© Copyright IBTimes 2023. All rights reserved.
FOLLOW MORE IBT NEWS ON THE BELOW CHANNELS