Nike To Settle FuelBand Class Action Lawsuit With $25 Gift Card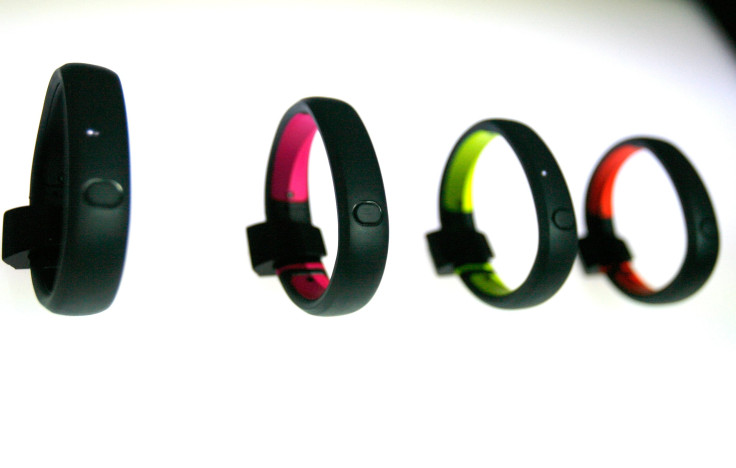 Nike+ FuelBand owners may be entitled to some money through a class action settlement from Nike. Both Nike Inc. and Apple Inc. have agreed to settle the suit. As a result Nike will pay owners of the fitness band $25 in the form of a Nike gift card, or a $15 check, according to a website established by Gilardi and Co., a class action claims administrator.
This applies to people in the United States who purchased the Nike+ FuelBand between Jan. 19, 2012, and June 17, 2015. And payments apply to each fitness band purchased during that time. Claims can be submitted through the website's claim filing page.
Plaintiffs behind the suit alleged Nike and Apple violated consumer protection laws by making misleading statements regarding the FuelBand's ability to accurately track calories, steps and NikeFuel points. Additionally, the plaintiffs allege both companies failed to fulfill their end of the product warranty. Apple and Nike deny the claims and maintain they did nothing wrong or illegal. The two parties settled the case "to avoid the expense, inconvenience and distraction of continued litigation," court documents indicate. Apple will not be issuing any payment in the settlement.
Those wishing to exclude themselves from the class action lawsuit are required to do so by Sept. 22. Final approval of the settlement is expected Nov. 4, and the deadline to file a claim is Jan. 4, 2016. A claim form must be submitted to receive a payment.
Though Nike has sold the FuelBand since 2012, it may be discontinuing it in favor of focusing on software, according to a report from Cnet last year. The FuelBand was among a number of fitness bands Apple stopped selling in its retail stores ahead of the launch of the Apple Watch. Nonwristworn trackers are still available both online and in its retail stores.
© Copyright IBTimes 2023. All rights reserved.