Nikkei, Sensex Rise While Other Asian Stock Markets Fall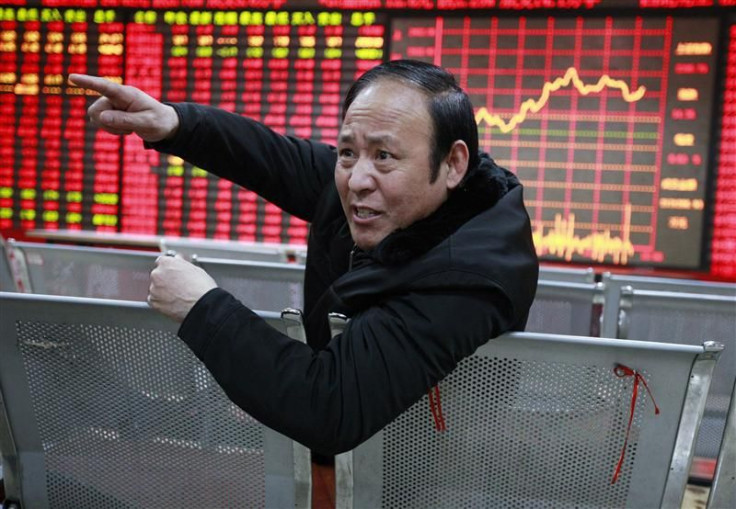 Most of the Asian markets fell Monday as investors' concerns about the faltering global economy undermined the expectations for stimulus measures from China and the U.S. Federal Reserve.
The Chinese Shanghai Composite fell 1 percent or 20.90 points to 2071.20. Hong Kong's Hang Seng was down 0.10 percent or 19.31 points to 19860.72. Among major losers were PetroChina Co Ltd (1.24 percent) and Citic Pacific Ltd (0.90 percent).
Japan's Nikkei Stock Average was up 0.34 percent or 30.46 points to 9101.22. Among major losers were Olympus Corp (3.61 percent), Sharp Corp (3.13 percent) and Pioneer Corp (2.91 percent).
South Korea's KOSPI Composite Index dropped 0.15 percent or 2.83 points to 1916.98. Shares of Samsung Electronics Co Ltd fell 6.90 percent and those of Hyundai Motor Co rose 1.64 percent.
India's BSE Sensex rose 0.18 percent or 32.74 points to 17815.95. Among major gainers were Shree Cement (2.35 percent), Welspun Corp (1.97 percent) and Muthoot Finance (1.87 percent).
The official Xinhua News Agency reported Saturday that China's Premier Wen Jiabao supported extra measures to lift exports and make sure that economic targets were achieved. However, this could not support the market confidence. The continuing debt crisis in Europe and the tentative U.S. recovery have hurt the demand for exports, the key driver of China's economy.
This news came after the preliminary HSBC Flash Purchasing Managers Index (PMI) showed Thursday that China's manufacturing activity fell in August compared to that in July. The preliminary reading of the PMI, a measure of the nationwide manufacturing activity, declined to 47.8 in August, which is a nine-month low, compared to 49.3 in July. The fall in the reading would increase fears of the likelihood of a sharp slowdown in China's economy.
Last week, U.S. Federal Reserve Chairman Ben Bernanke said that he saw the scope for further action which was an indication that the Fed could soon announce quantitative easing measures to boost the economy. However, the market sentiment continued to be weighed down by the lack of concrete measures from policymakers to rejuvenate the economy and regain the growth momentum.
© Copyright IBTimes 2023. All rights reserved.