Nintendo Announces 'Mario Tennis Aces' Pre-Launch Tournament Demo
Nintendo has announced that Switch players will be able to play "Mario Tennis Aces" next month. Nintendo will be holding a Pre-Launch Online Tournament from June 1–3 before the sports game arrives on the Switch on June 22.
The Pre-Launch Online Tournament will start at 6 p.m. PDT on June 1 and it will end at 11:59 p.m. PDT. To join the tournament, users will have to download the free demo from the Nintendo eShop on their Switch consoles. Players will only need to launch the demo during the tournament period to participate.
The "Mario Tennis Aces" Pre-Launch Tournament will have four playable characters: Mario, Peach, Yoshi and Bowser. If players are able to earn enough performance points, they will be able to unlock an additional five characters to play as, according to GameSpot. Nintendo didn't say which characters will be unlockable during the beta.
The "Mario Tennis Aces" demo requires participants to be connected to the internet all throughout the tournament. Players will be able to compete against other people online. There's also an option to play in single-player mode to take on AI-controlled opponents. All game modes in the demo require an internet connection in order to work, even the single-player mode.
Nintendo says that all players of the "Mario Tennis Aces" demo will be able to unlock Mario's traditional dungarees outfit by playing the game and that the outfit will be usable in the full game. Nintendo didn't say if users will have to unlock an achievement to get the outfit or if it will be automatically awarded to all players who participated in the Pre-Launch Tournament.
In Japan, the top eight players of the Pre-Launch Tournament will be invited for the "Mario Tennis Aces" Top Players Tournament on June 24 at the Summer Jisedai World Hobby Fair 2018, according to Nintendo Life.
"Mario Tennis Aces" was announced by Nintendo during a surprise Direct livestream back in March. The game will exclusively be available for the Nintendo Switch. It is a follow-up to the 2015 "Mario Tennis: Ultra Smash" for the Wii U. The upcoming Ninetndo Switch title will also be the very first tennis-based "Super Mario" game to feature a single-player story mode since 2005's "Mario Tennis: Power Tour" for the Game Boy Advance. "Mario Tennis Aces" will support up to four players at launch.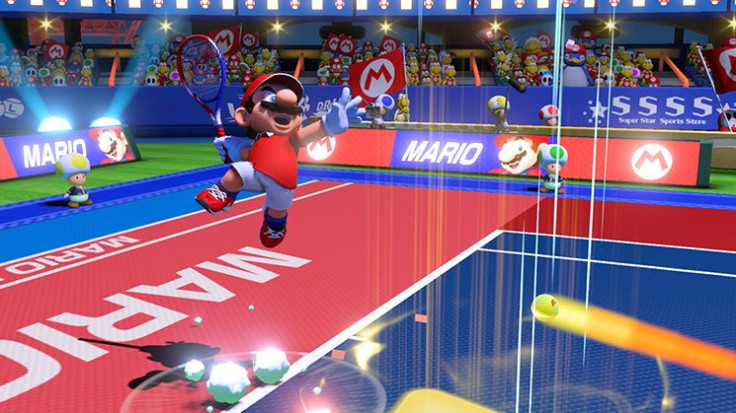 © Copyright IBTimes 2023. All rights reserved.
FOLLOW MORE IBT NEWS ON THE BELOW CHANNELS