Nintendo Switch Official Specs Revealed, But No Specifics About Nvidia Processor Yet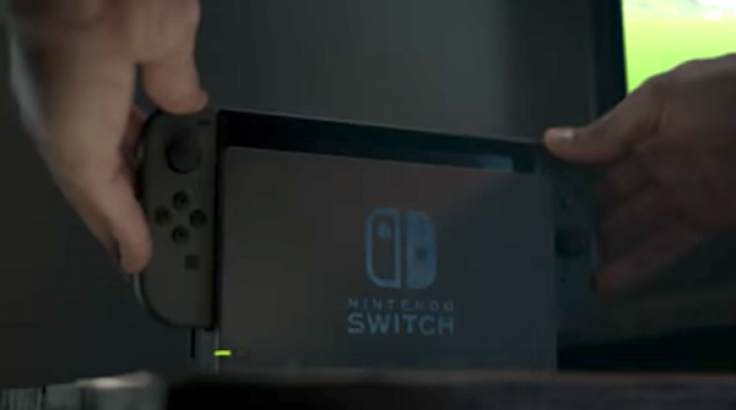 The Nintendo Switch is not hitting the market until March 3, but the hybrid console has been causing a huge stir online ever since its first trailer was released by the Japanese video game company. For some time now, several reports about its specifications and accessories have been surfacing on the web. However, it wasn't only until this Friday that Nintendo finally outed the official specs of the gaming device.
Nintendo updated its own website this Friday to include the specifications of the Nintendo Switch console and the handheld device's dock. Based on the new information provided by the company, the console has a 6.2-inch capacitive touchscreen display with 1280 x 720 resolution, a brightness sensor situated just below the screen and an audio jack for "commercially available headphones, microphones or headsets" found on the top portion of the device.
Also found on top are the game card slot, volume buttons and the power switch. On either side of the console are the rails that accommodate the Joy-Con controllers. At the bottom are two front-firing speaker grilles. Nintendo also pointed out that the console's system memory is 32 GB, and it has a 4310 mAh Lithium ion battery.
At the back of the console, there's an easy to use stand, which is adjustable and provides support to the device when placed on top of tables and floors. Neatly placed just under the stand is the microSD card slot that supports microSD, microSDHC and microSDXC memory cards. Found at the base of handheld device is the USB Type-C connector for the AC adaptor or the dock.
When it comes to the Switch's dock, the USB ports, TV output LED and the system connector are all found up front. The USB ports are handy for the Pro controllers and the Joy-Con charging grip — both of which are sold separately. Another USB port that works with USB 2.0 and 3.0 is found at the back of the dock, along with the AC adaptor port, HDMI port and the back cover.
Despite revealing a lot of things about the Nintendo Switch console, its dock, the Joy-Con controllers, Joy-Con straps and the Joy-Con grip, Nintendo did not divulge the type of CPU the console is rocking. It simply stated that the device houses an Nvidia customized Tegra processor. According to VentureBeat, the company is still hesitant to detail the new processor, but multiple sources have already indicated that the chip will be similar to the one inside Nvidia's Shield TV. If true, this would make the Switch less powerful than the PlayStation 4.
© Copyright IBTimes 2023. All rights reserved.