Nintendo Switch Pro Release Date, Price And Specs Leaked – Report
KEY POINTS
The Nintendo Switch Pro expected to be unveiled before E3 2021, a report says
This is reportedly to give publishers a chance to show off their games on the new hardware during their E3 showcases
The original Nintendo Switch is likely to be phased out once the new game console is launched
The rumored Nintendo Switch Pro is expected to be unveiled in the coming weeks, a new report says. Considering the regular Nintendo Switch has been around for four years, the time is ripe for fans to get a new gaming console, especially with most confined to their homes due to the pandemic.
The Nintendo Switch Pro is expected to be unveiled before E3 2021, which takes place June 12 to June 15, Bloomberg reported, citing unnamed sources familiar with Nintendo's new hardware.
According to the report, the new console could be announced before this year's E3 so that publishers can show off their games on the new hardware during their showcases at the event. This was also confirmed by Eurogamer.
But like previous console launches, questions are in the air concerning the shipment. The first shipments of the Nintendo Switch Pro may start by July, with chip shortages continuing to be a problem. Hence, a safe estimate would be Nintendo Switch Pro units coming to customers no earlier than the holidays.
Some remain skeptical about rumors that the new Nintendo gaming console will be called the Nintendo Switch Pro. And while that should be cleared up in the coming weeks, the specs of the said device are already out in the open.
Among the features of the Nintendo Switch Pro is a bigger display measuring about seven inches. This means that gamers would get a slightly larger screen compared to the current 6.2-inch display of the Nintendo Switch and the 5.5-inch screen of the Nintendo Switch Lite. However, the new gaming console is expected to still be at 720p to make sure that its battery life won't be overused.
Other than that, the Nintendo Switch Pro will allegedly have a more powerful chipset from Nvidia that includes support for DLSS. This means that when the console is docked, it could output up to 4K resolution.
And while that should be something, only new games will likely be playable under that setup on the Nintendo Switch Pro. Modifications may be needed to other base games, especially the older titles most continue to enjoy to this day.
Finally, folks should expect a spike in retail price. Aside from the bumped-up specs, the current state of the semiconductor industry needs to be considered.
The Nintendo Switch Pro is expected to be priced higher than the original, which cost $299. Once out, the existing Nintendo Switch is expected to be discontinued. Only the Nintendo Switch Lite is expected to carry on, something that can be purchased for around $200.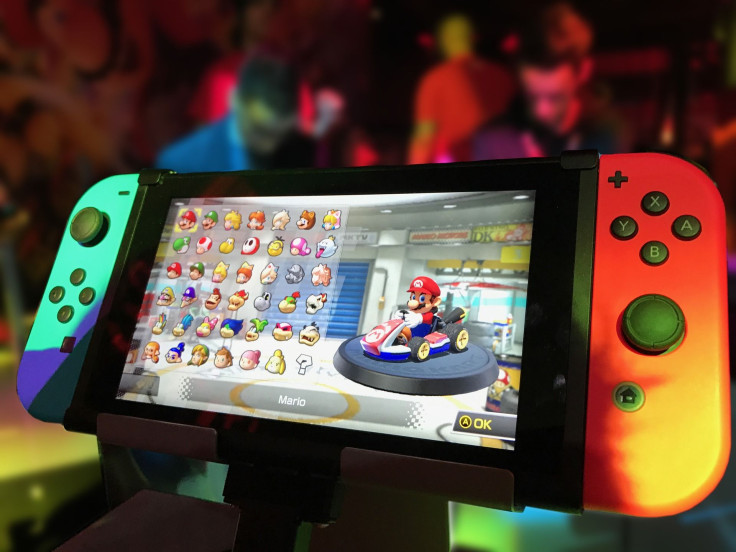 © Copyright IBTimes 2023. All rights reserved.