Nintendo Switch System Update Makes It Easier To Find Lost JoyCon Controllers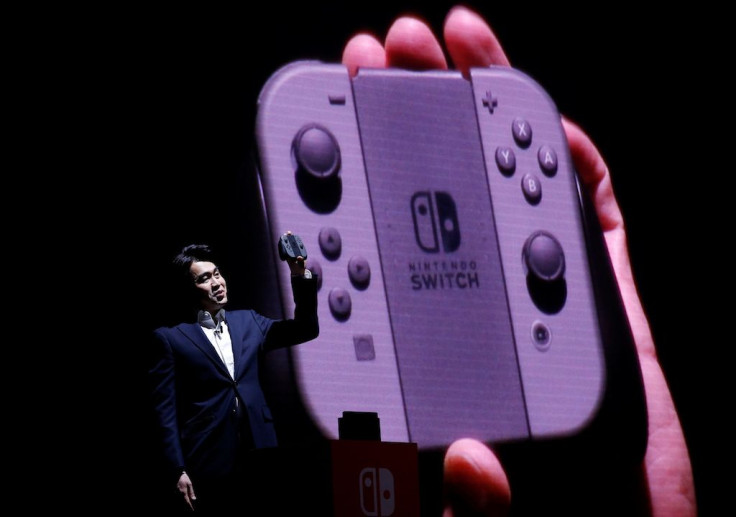 Nintendo has rolled out System Update 3.0.0 for the Switch console, and it delivers some useful features and improvements.
How To Update
To manually update the Nintendo Switch, users must go to the System Settings menu. If the console hasn't been updated, it should show that the current version of the software is 2.0.0. There should be a button there that says "System Update."
Pressing on Update should initiate the software update. If the button is no where in sight, users should reset the console and make sure that they're connected to a Wi-Fi network. For users that leave their Switch console on Sleep Mode while connected to the internet, it should be able to update on its own. If that doesn't happen, then just follow the instructions above.
Features and Improvements
The most important new feature in the version 3.0.0 System Update for the Nintendo Switch is making it easier to find lost JoyCon controllers. Now, users will be able to find paired controllers by making them vibrate, according to USGamer.
In order to do this, users will have to go the Home Screen, open Controllers and tap Find Controllers. A window will show all the available JoyCons that are connected to the Switch. Tapping on one of them will make the JoyCon controller vibrate. Users can also tap and hold in order to make the lost JoyCon controller vibrate continuously. The vibration is a bit loud and high-pitched, so users should now be able to find lost JoyCon controllers a lot easier.
The 3.0.0 System update for the Switch also brings in a useful feature for those that use the Pro Controllers. Users will now be able to use their Switch Pro Controllers through a wired USB connection. This should provide better playability by removing input lag.
System Update 3.0.0 for the Nintendo Switch also comes with a bunch of improvements, for some of the online experiences that are already available. They are as follows:
Adding friends from the user's 3DS and Wii U friends lists
Online friends notifications
Changing user icon order on the Home Menu
Volume adjustments from Quick Settings
Capability to change display colors to invert colors or grayscale for the visually impaired.
Nintendo also added six new "Splatoon 2" character icons. These can be found under "My Page" and selecting "Profile." Users will also be able to archive data if their Switch already has insufficient storage. Users will simply have to go to System Settings > Data Management > Quick Archive.
System update 3.0.0 also resolves the issue that prevents users from getting game software updates, and it also prevents unintentional HDMI input changes while the Switch is docked in Sleep Mode.
Nintendo Switch users will no longer struggle with typing texts using the on-screen keyboard. Version 3.0.0 of the console also lets users plug in a keyboard to the Switch's dock through a USB cable, according to Engadget. There are two USB ports on the left side of the Nintendo Switch dock, and another one on the dock's back.
© Copyright IBTimes 2023. All rights reserved.