Niostem Launches The World's First Device To Reverse Hair Loss
Niostem, a tech company that specializes in stem cell research, is set to launch its revolutionary smart, wearable device for enhancing hair regrowth. The launch is scheduled for April 2023, and people can reserve the device now, purchase it in April at a discounted price of $899 and the first batch of products will be delivered in October.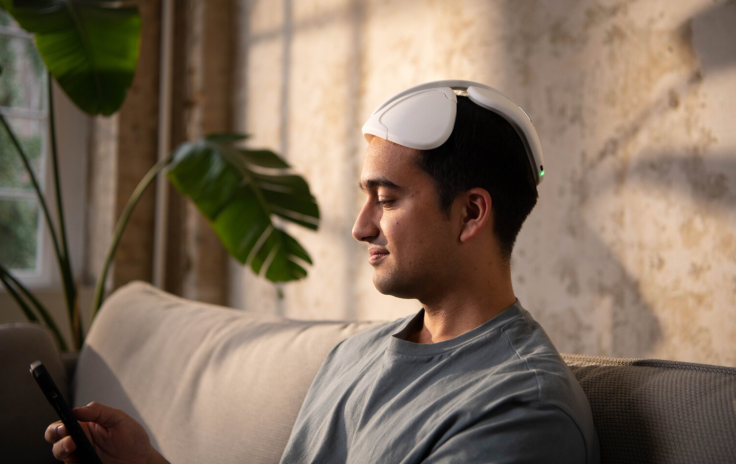 Unlike other hair loss companies that focus on developing shampoos and cosmetics, Niostem's journey began with skin cancer research at Germany's top research institute, Max-Planck. The co-founder, Carlos Chacón, developed or invented organoid-like models to better understand cancer inception, which introduced him to Hair Follicle Stem Cells (HFSCs), and their fundamental role in skin and hair regeneration.
The main factor contributing to Male Pattern Baldness is DHT, which not only affects the hair follicle but also the growth engine of the hair- the HFSCs. With too much exposure to DHT, the HFSCs become dormant, leading to miniaturization of the hair follicles, thinner hair, and eventual baldness. Niostem's solution is not to block DHT, but to reactivate the HFSCs through low-level electrical stimulation, also known as Bioelectrical current. This technology, named Stem Cell Reactivation Technology, pioneered by Niostem, helps trigger the natural growth cycle of the body, leading to hair regrowth without manipulating hormones or causing any side effects.
"The Niostem wearable is 100% drug-free, naturally powerful, and easy to use at home. Users only need to spend 30 minutes a day using the device, which is wire-free and hassle-free, making it simple to integrate into their daily routine. In our pilot study, conducted over six months, the testers stopped their hair loss after three months and increased their hair density by 19.3% on average after six months", says Carlos Chacón, cell biologist and co-Founder of Niostem.
Credit Niostem
Niostem collaborated with the Surrey Trichology Clinic to quantify hair density for all the study participants. The results were compared against the trial results of other products, and Niostem's wearable device was found to be six times more effective in hair regrowth than leading medications.
"Our mission is to revolutionize skin and hair health as a whole by using regenerative wearable technology to amplify the human body to reach its full potential. We aim for a paradigm shift in which technology is used to enhance the body's functionality. By targeting the HFSCs, our device helps reactivate follicle growth, kickstarting physiological hair regrowth without causing side effects" says Emil Aliev, Co-Founder of Niostem.