Nokia Lumia 900 vs Samsung Galaxy Note: AT&T Superphone Shootout
AT&T is prepping for a barrage of new phones in the next two months, but one of its most unique devices is already out. Samsung's Galaxy Note is a large, wide phone for $300 on contract. We're pretty certain the Nokia Lumia 900 will be $100 when it comes out, and the price isn't the only thing different about these two phones. They're completely unique, and because they are so new, many people will be wondering which one might be right for them.
On price alone, the Note seems a bit out of reach for most. But, at least it runs a system more people will be familiar with. Android phones have been around for a few years now. Nokia's Lumia 900 runs the relatively new Windows Phone system, so despite its comparatively low price, people may still hesitate to buy it. We would consider that a mistake because even though it's a new system, the phone itself is quite striking to behold.
Really, both phones will turn heads because of their designs, so this is really a superphone battle we think many people may be interested in. AT&T is still mum on the Lumia 900 release date, but the latest rumored date is April 9. Start the slideshow to see what these two great phones have to offer. Tell us in the comments if these two phones get you excited about the 2012 smartphone wars or if you're just waiting for the iPhone 5.
MUST READ: Why the Samsung Galaxy Note is the Perfect Template for a Google Nexus Tablet
MUST READ: HTC One S: T-Mobile's Next Takes on the Samsung Galaxy S2
MUST READ: Nokia Lumia 900 Release: Best Nokia Apps for the New $100 Windows Phone Flagship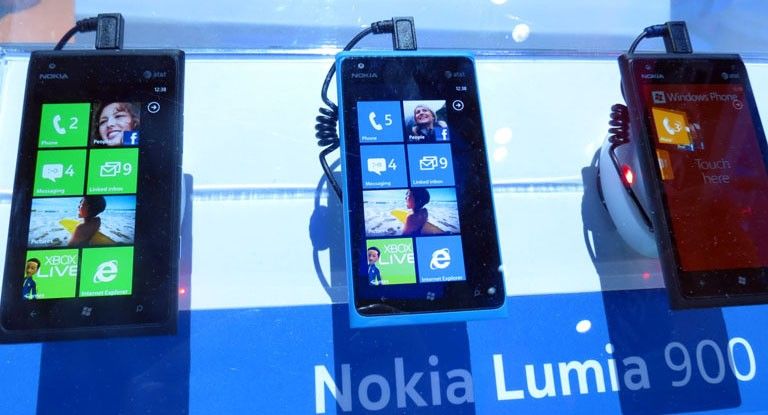 © Copyright IBTimes 2023. All rights reserved.
FOLLOW MORE IBT NEWS ON THE BELOW CHANNELS