North Carolina Mother Donates 100 Gallons Of Breast Milk For Premature Babies
Amid a spike in demand for breast milk, a North Carolina resident has made news by donating a massive amount of her milk to feed premature babies in the country.
Statistics show that 9.8% of children in the U.S. are born premature, well before the 37-week mark, annually. That amounts to about 380,000 babies a year. Mothers struggle to produce enough breast milk to sustain these children and have to rely on donations of the life-saving elixir.
Milk banks are scrambling for more donations amid rising demands to serve these medically fragile babies. Jennifer Morlu just completed a massive donation to help feed these babies – she donated 100 gallons to WakeMed Mothers' Milk Bank in Cary.
"I was blessed with a plethora of supply," she said.
Morlu, a mother of two kids, was struck with the idea of donating the surplus while breastfeeding her second daughter. She had already donated 75 gallons when she decided to set the bar higher.
She realized she was "too close to 100 to stop" and accomplished the 100-gallon feat at the end of last month. Morlu has now set a record for being the biggest donor to the bank.
Being a donor comes with a stringent screening process, and Morlu has kept the supplies coming in even after her daughter stopped consuming her milk.
"One ounce equals one feeding for these babies," Morlu said, reported WRAL. "So one bag donated with 6 ounces feeds six babies, or gives one baby six feedings."
"Congratulations to Jennifer Morlu, a donor to the WakeMed Mothers' Milk Bank, for reaching her goal of donating 100 GALLONS of her precious, life-sustaining milk to fragile NICU babies at WakeMed and in hospitals along the East Coast. We appreciate her exemplary commitment to WakeMed Mothers' Milk Bank," the milk bank posted on Facebook.
"She donated from April 30, 2021 until August 4, 2022, and in 16 donations provided us with 12,873 ounces (100.6 gallons). Her daughter stopped consuming breast milk at one year of age on February 19, 2022, and Jennifer continued to pump purely for donation! We are so grateful, and so many babies have benefited from her generosity and perseverance," it added.
There was a 22% increase in breast milk demand from 2020 to 2021, Washington Post reported. Milk banks across the country distributed 9.2 million ounces last year.
"Now, we're in a totally different situation. People are panicked and worried about what to do for their babies. Some are turning to donor milk if that's an option for them," said Lindsay Groff, executive director of Human Milk Banking Association of North America (HMBANA).
"We have to serve babies in life-threatening situations, then we can talk about healthy, full-term infants. But we can only do that if someone steps up and donates," she added.
Studies conducted over the past decade have found that breast milk highly benefits premature babies.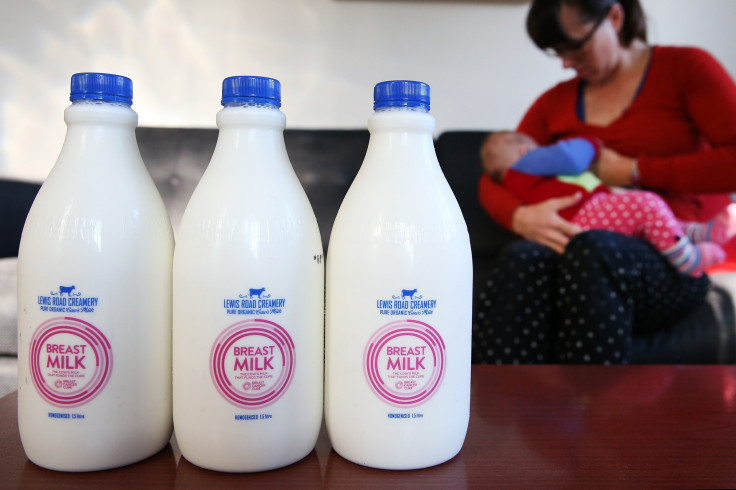 © Copyright IBTimes 2022. All rights reserved.
FOLLOW MORE IBT NEWS ON THE BELOW CHANNELS